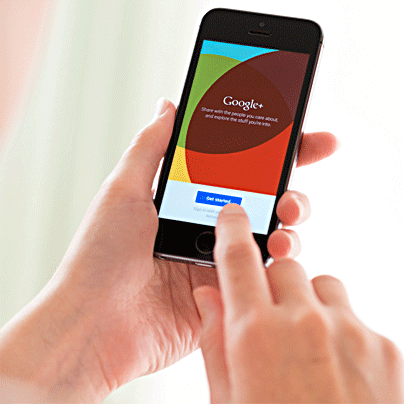 As the center of the online universe, it makes sense that Google would want to host their own social network. After all, the more they learn about web users, the more relevant search results they can deliver to each of us. From a business perspective, Google basically forced all of us to care about Google+ by integrating the maps and reviews functions into Google+ business pages. If you haven't been through the verification process, it's time to do it NOW! If your business isn't verified chances are, it is negatively affecting your ranking with Local results. (Click here to see what a complete, verified Google+ Page looks like.)

What if your business page has been verified, you're posting regularly on this social network and encouraging real people to leave Google reviews for your business, but you are still trying to decipher what's going on….
Can't figure out why your star rating (for reviews) and local ranking results don't match the exact content displaying on your Google+ page?
The answer in a nutshell is that Google is amazing. We might also say that it's slightly creepy and even more intelligent than we even realized before…
Let's say you have six 5-Star Google Reviews - CONGRATS! Unfortunately, your Review Summary is displaying a 4.7-Star rating. Why?
First of all, Google wants to make sure you haven't coerced your mom and dad to post twenty 5-Star reviews a day. Thus, they have complicated algorithms that are constantly combing through reviews to decipher if there are bogus reviews on your listing. More impressive, is the sophisticated manner in which they compile and present content for these listings and search results. By displaying results based on a more holistic summary of your business' web presence - including incorporating information from other review sites - Google is simply trying to ensure that their results are as REAL as possible.

We've been explaining to clients for some time that Local search results are based on your Google+ page, citations on real online directories and reviews. But if your business is frustrated because you can't understand why all 5-Star Google Reviews aren't resulting in a "perfect score," here's a quick list to help you understand how Google's comprehensive approach compiles listings and search results for your business:
•Average rating (Duh!)
•Total number of reviews
-Including all the other review sites such as Yelp, TripAdvisor, etc.
•How many reviews you have on Google
-Wouldn't you weight your own network higher?
•The number of third-party reviews your business has, as well as the authority and diversity of those third-party websites.
•How relevant the review content is to your business
-For example, "Beach Bistro is the best fine dining restaurant!" would help your ranking more than "Beach Bistro is the best!"
-Reviews that include keywords that are relevant to your products and services are more beneficial for your ranking.
•How relevant the review content is to your location
-For example, "Beach Bistro is the best restaurant on Anna Maria Island!" would again help your ranking more than "Beach Bistro is the best!"
-Remember how important "Local" is to Google!
•How frequently you are receiving reviews
-If you are receiving 10 reviews a month, your local ranking will likely improve much more than if you are only receiving 10 reviews over the course of a year or two.
-If your business is indeed performing your chosen services and actively serving customers who are using your products, it only makes sense that some of those customers will occasionally make the effort to post a review.
-This action is just another factor which helps Google understand and authenticate that your business is a real business doing the type of work you claim to be performing.

The bottom line, Google is amazing and incredibly powerful. We recommend that you and your team encourage customers to share feedback and post reviews online. As long as your business regularly receives legitimate, real reviews full of relevant content on sites that make sense for your products, services or industry, Google will reward you.

To view Nextiny Marketing's google page, click here... and don't forget to leave a review!