Inspired by our trip to Selby Gardens back in April for our Innovation Day, we at Nextiny gained a new perspective on our world and we took an oath of sustainability. In that time we've actively searched for ways where we could be more sustainable as an agency and implemented as many as we could.
We made it a goal to reach out and find partners in our community who share these beliefs and ideas. This led us to the Florida House Institute.
The Florida House Institute
Situated right here in Sarasota, Florida, the Florida House Institute was first opened to the public on Earth Day of 1994 and was the first green building open to the public in the United States.
It moved into its current location, on the grounds of Suncoast Technical College, in 2009.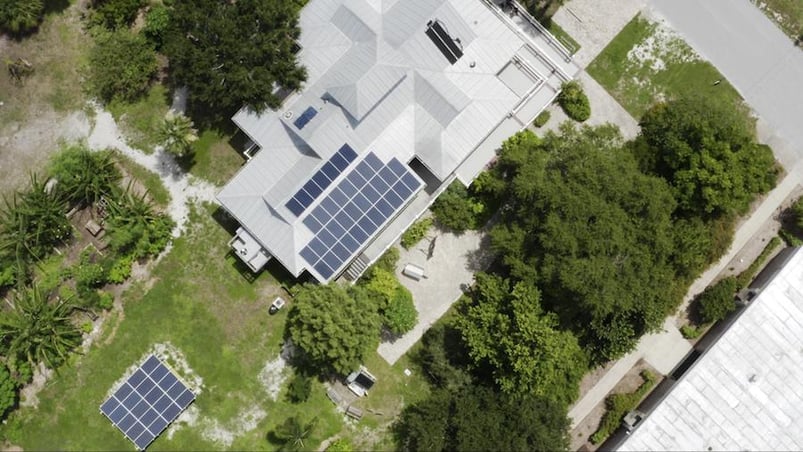 There are sustainable learning opportunities all over the grounds of the Florida House Institute
From day 1, the Florida House Institute began to implement its mission to inspire conservation and engage the minds of the community to think and innovate their sustainability and "transform the way we live, work, and play."
The mission of Florida House Institute is to inspire environmental stewardship and enhance our quality of life through exploration, design, and action
Values of the Florida House
The six core values of the Florida House stand to support its vision and mission. Florida House Institute strives to support the preservation and protection of our natural resources and to build a trust with the community as a leader of innovation.
Sustainability

Partnership

Continuous Improvement

Trust

Inclusive Engagement

Leadership

What We Learned
From simple things like learning which plants you can eat (and which you can't) to learning new techniques to properly grow crops right at home. There's a lot you can learn from a day at the Florida House Institute.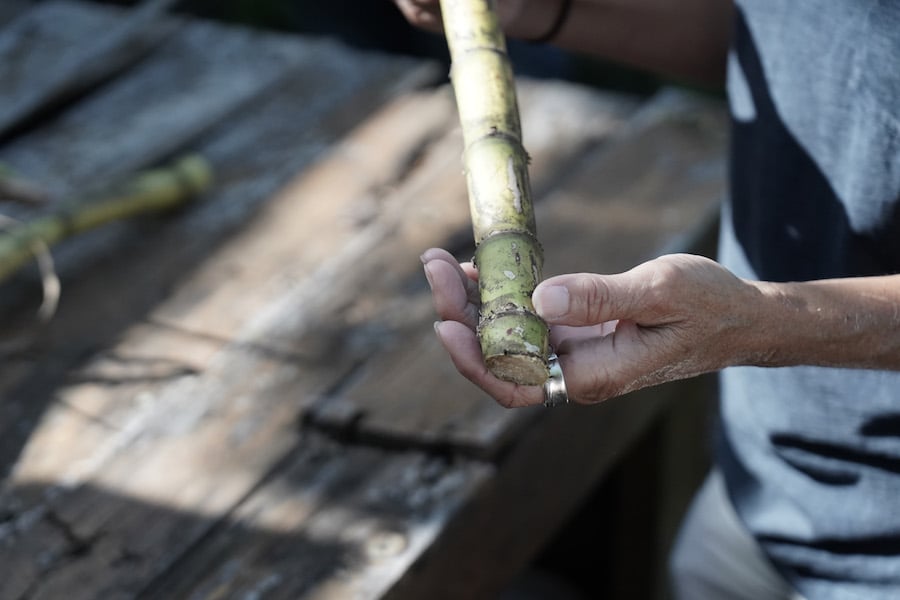 One of many plants to learn from (and eat) at the Florida House Institute
We learned a lot about what we can personally do to help our community by doing something simple like composting for your garden plants to installing solar panels or permeable paving to your home. As it turns out, there are seemingly infinite ways to help the environment in your daily life and in your home. That's where the Florida House's mission comes in, that's what they want everyone to know.
Design. Inform. Inspire action.
Our Partnership
With our shared goals and stance on sustainability, a partnership between Nextiny and the Florida House Institute was inevitable. Now, we work together to learn, grow, and help to educate our community so that everybody realizes that they can make a difference and small actions by many can make a big difference.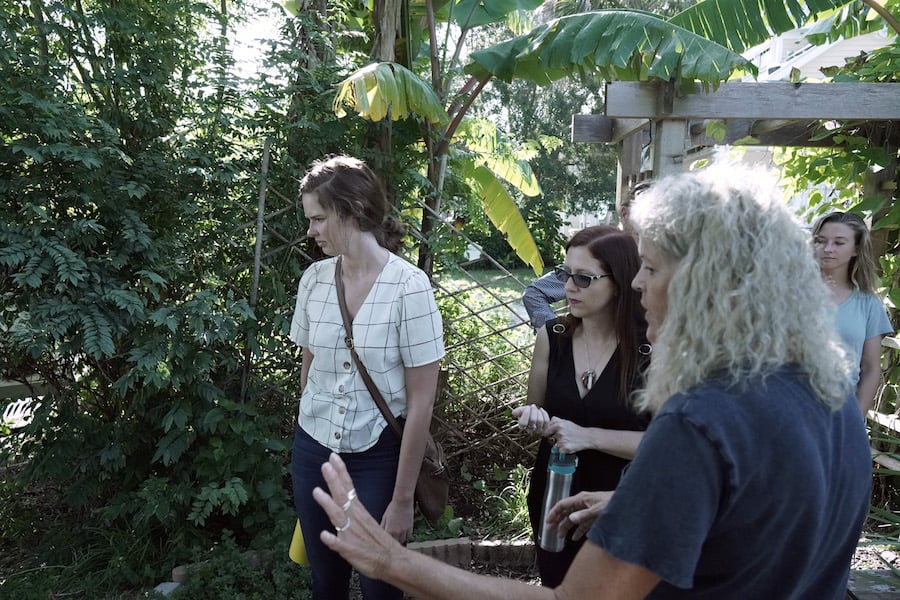 Learning about sustainable gardening and how to grow food at home
Our partnership works in many ways. First, we are helping the Florida House Institute to revamp their online presence and create educational and inspirational videos about the Florida watershed and how everything we do in construction affects the waters, the flora and fauna of our state, and ultimately our water and food consumption.
These video efforts are also going to be reused and re-edited into a video series that we are producing to continue to connect with more businesses that share the same ideas.
This partnership represents years of work and passion toward sustainability by Gabriel and Jackie Marguglio, Nextiny's CEO and COO respectively. They've passed that commitment and knowledge down into the company.
We believe that we have a responsibility to leave the planet in better shape than we got it and that starts with many small changes from choosing what you eat carefully, supporting sustainable businesses, removing use of plastics and chemicals, eliminating unnecessary waste, going paper free, and discovering many more ways that we can have a positive effect on the environment in our daily lives.
Eventually, we turned our attention toward the bigger picture and started wondering how we could have a larger impact on our community. The answer was simple. As a growth agency we specialize in helping businesses grow. So, we started looking for businesses that shared our vision, businesses that we could help grow. If we help a company install a thousand solar panels or hundreds of water filtration systems, that's an impact that would be greater than we could ever do ourselves. That's how we found the Florida House Institute and why we value this partnership so highly.
This has been a very healthy mission-driven decision that is also a great business decision. We want to spread the word by being green and actually caring and working toward a goal.
The Next Step
Stay tuned to our blog and social media for our new video series, Next Step. Find our what we are doing with sustainability and all the people and businesses that are already doing a lot, too.
---
What is your Next Step? What are you or your business doing in the name of sustainability? Drop a comment below or let us know on social media!