Learn more about how Descript Studio Sound can help improve your audio, how to improve your lighting, and how to improve your camera setup in this office hours.

Join Gabriel Marguglio, Isabella Rodriguez and Aaron Oberdick of Nextiny Marketing every two weeks in our Video Marketing Office Hours to learn more about the latest video marketing trends and how to use video to grow your business.

Video Marketing Office Hours Event From 10/7
Video Marketing Trends and Updates
DeScript Season One Update
DeScript is a useful video, audio, and podcast editing platform. Its features make it a great tool not only for beginners but also for professionals. The tool is updated every three months with new advanced features that will continue to make this one of the best tools when editing your videos.

Studio Sound is a feature inside the platform that enhances the speakers' audio while reducing background noise, such as room echo. This tool is a practical feature for anyone who doesn't have an ideal space for recording or who may not have the highest quality microphone.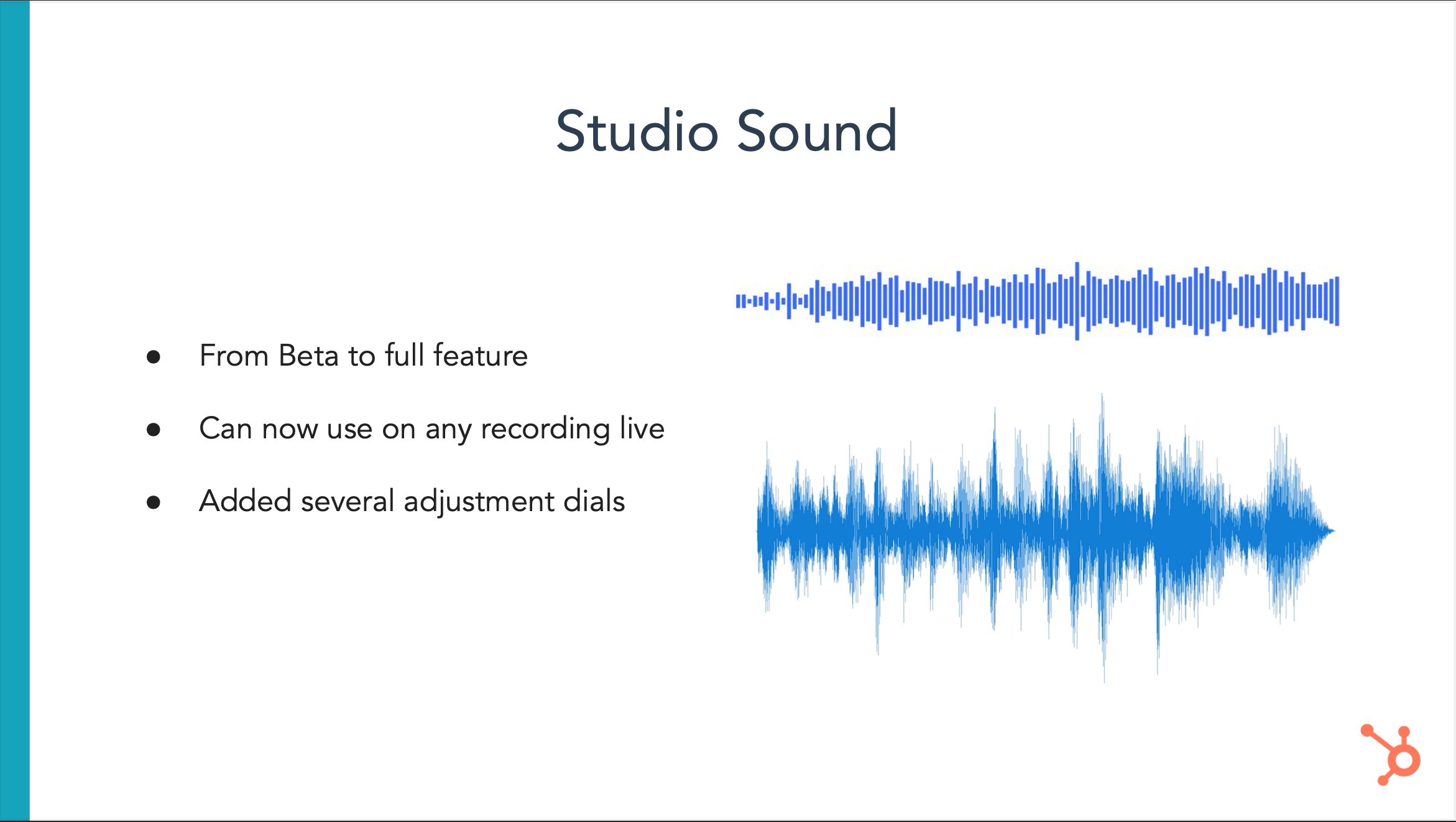 The first update with studio sound is that it has evolved from Beta to a full feature. With this update, they have included some additional options such as adjustment dials where you can change the intensity. You can also now use it on any live recording which is an advantage if you are live streaming or using it on a podcast.


Overdub is the next feature that DeScript has updated which allows you to create a text-to-speech model of your voice or to select a stock voice. Unlike technologies which sound robotic and automated, OverDub employs advanced technology to make it sound just like you. It's ideally used for correcting mistakes or adding audio for something that you may have forgotten. It can be much faster than re-recording your audio because you can just add the desired words into the transcript directly.

A significant improvement to this tool is how simple it is now to create your Overdub voice. Previously, in order to use this tool, you had to read a 20-30 minute script that DeScript provided in order to fully create your OverDub voice, but now you are able to use any pre-existing recording to generate your OverDub voice. You'll most likely want to upload more than one example because the more audio that they have, the better your Overdub voice will sound.
Study Group Questions
Engage with us on the Video Marketing Study Group in the HubSpot Community and communicate with other members, ask questions, and learn more about video marketing!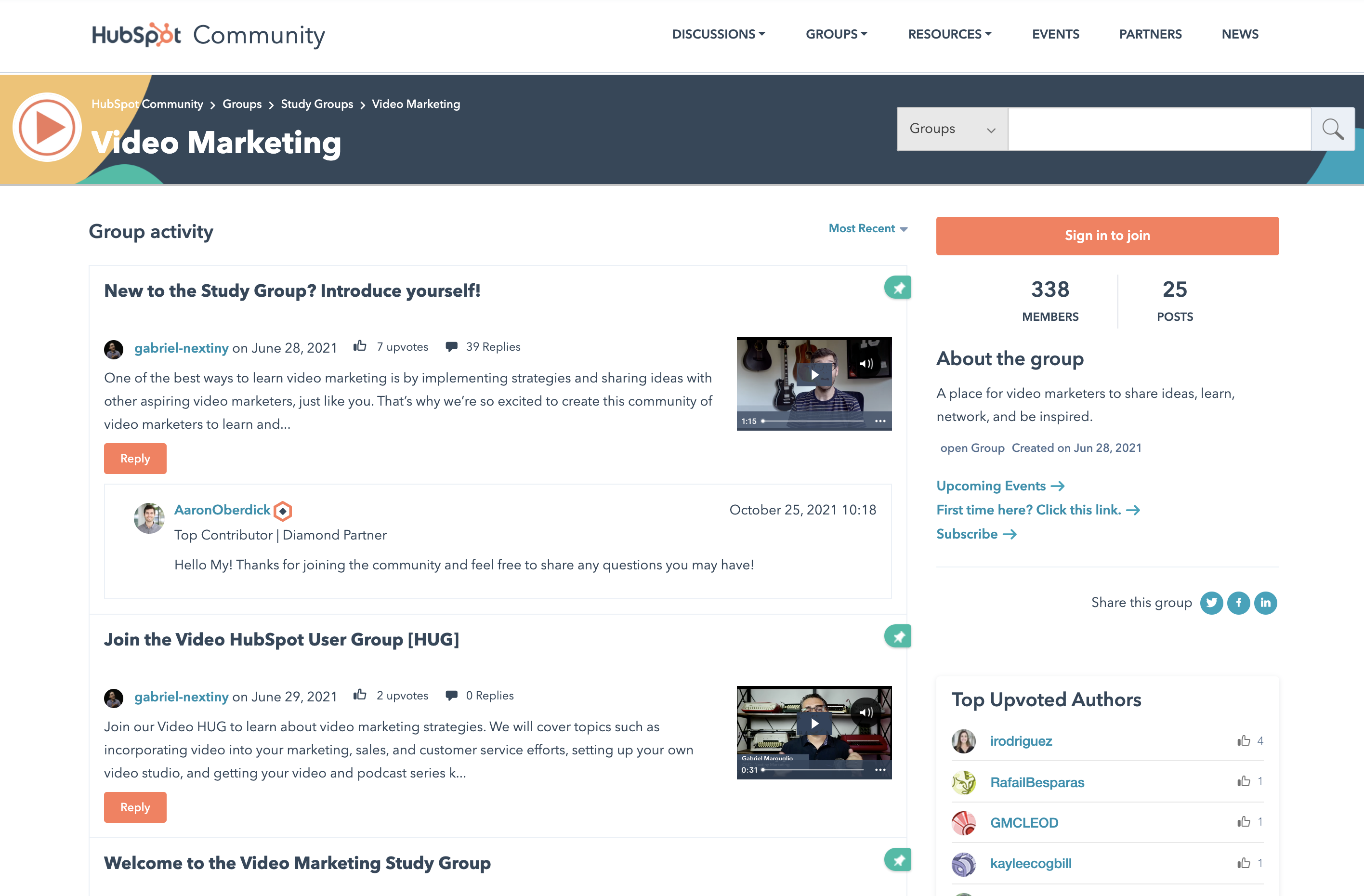 Question One: I don't have LED lights to make myself bright, how do I fix my dark screen?
The most important thing when creating a video is making sure that your face or subjects are properly lit, but you may not have LED lights to do that for you. If that is the case, here are a few alternatives:
Use a window if available (make sure you are facing it)
Use any sort of desk lamp / light source that you can angle
Reflect light with aluminum foil or another reflective material
DON'T use a flame or fire!
Question Two: Sometimes it takes me several tries before I feel comfortable with recording myself, how can I fix this?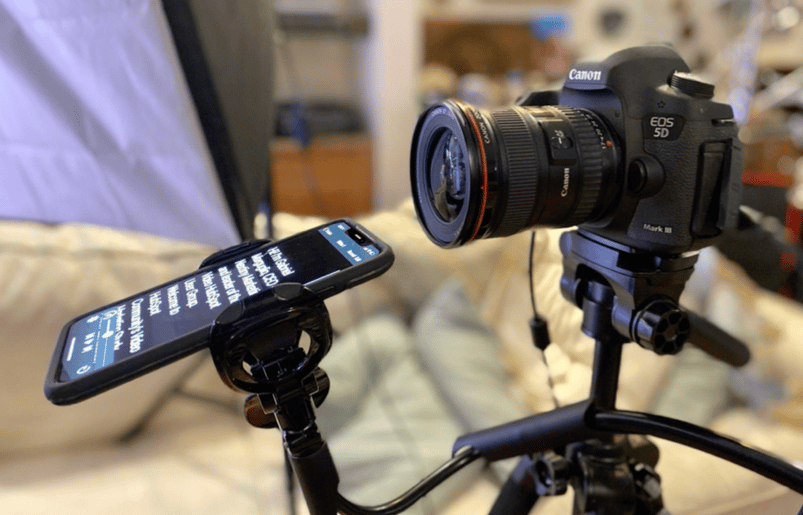 This is something everyone goes through. Being comfortable in front of a camera is not always easy, but one tool that can help with this is a teleprompter. You've probably seen teleprompters in use by either news anchors or someone else on television, but you can also use your phone to make one. There are several free apps that you can use and you're able to change the size of the font and the speed of the text to fit whatever need you have. It's a great starting point for creating videos and feeling more comfortable in front of the camera.


Question Three: I already own an older digital camera, can I use it as a webcam?
This is a question we get often and the first thing you have to do is plug it in to test with your computer. Sometimes you may need to download an app or software in order for it to work, but you can definitely use a digital camera as your webcam. If you are having trouble, search for specifications on the manufacturer's website or ask us here.


Question Four: My webcam doesn't look like it's a good quality, can I fix it?
If your webcam doesn't look like it has great quality here are a few suggestions on things that you can check:
Make sure that you have good lighting
Check the angle of your webcam to make sure it isn't too high or too low. Aim to have it at eye level
Check your meeting application settings to make sure that your camera isn't selected for a lower quality (Zoom automatically sets it for 720p instead of 1080p)
Hard wire internet connection, if possible
---
Join our Video HUG to learn about video marketing strategies. We cover topics such as incorporating video into your marketing, sales, and customer service efforts, setting up your own video studio, and getting your video and podcast series kicked off.