Whether you're a seasoned presenter or someone new to holding events, odds are you're looking for ways to take those events into the digital space and wondering what exactly you need to put together an event that delivers the same experience as being in person.
From basic tips to recommended software and tech, these are some things we have learned from hosting virtual events for our agency and our customers during the pandemic.
---
Table of Contents
5 Basic Tips for Holding a Successful Event
1. Choose the Right virtual event Platform
4. Get the Technical Side Right
Tools For Promoting Your Event


The Technology You Need for a Digital Event
How to Measure Success Post-Event
Optimizing your virtual events over time
---
Related Blog: How to Run Your Business While Working Remotely
5 Basic Tips For Holding a Successful Event
Whether you've put together events and presentations in the past or you're just looking to get into the space, you're probably wondering what it takes to successfully take them into the virtual space.


1. Choose the Right Platform
One of the first and one of the biggest decisions you'll make is choosing how and where to host your event. The digital landscape has plenty of options for every type of event so it's up to you to know which one best matches the goals of your event.
Some things to consider: Who is watching and where are they watching from? How long is the event? Do you want it to be accessible to the public or exclusive to your network? How light or heavy is the topic? How in-depth will you go? How much interaction with your audience do you want? Will you be screen-sharing a presentation? And more. Answering these questions will help you choose between a Zoom conference call with a professional setup and a quick Instagram or Facebook Live. Both can be successful, but both bring different pros and cons to the table.
Picking the right home for your event is a big choice and a major step toward hosting a successful one. You'll want to select the one that fits your needs in the most efficient way possible to avoid any tech hiccups during your event.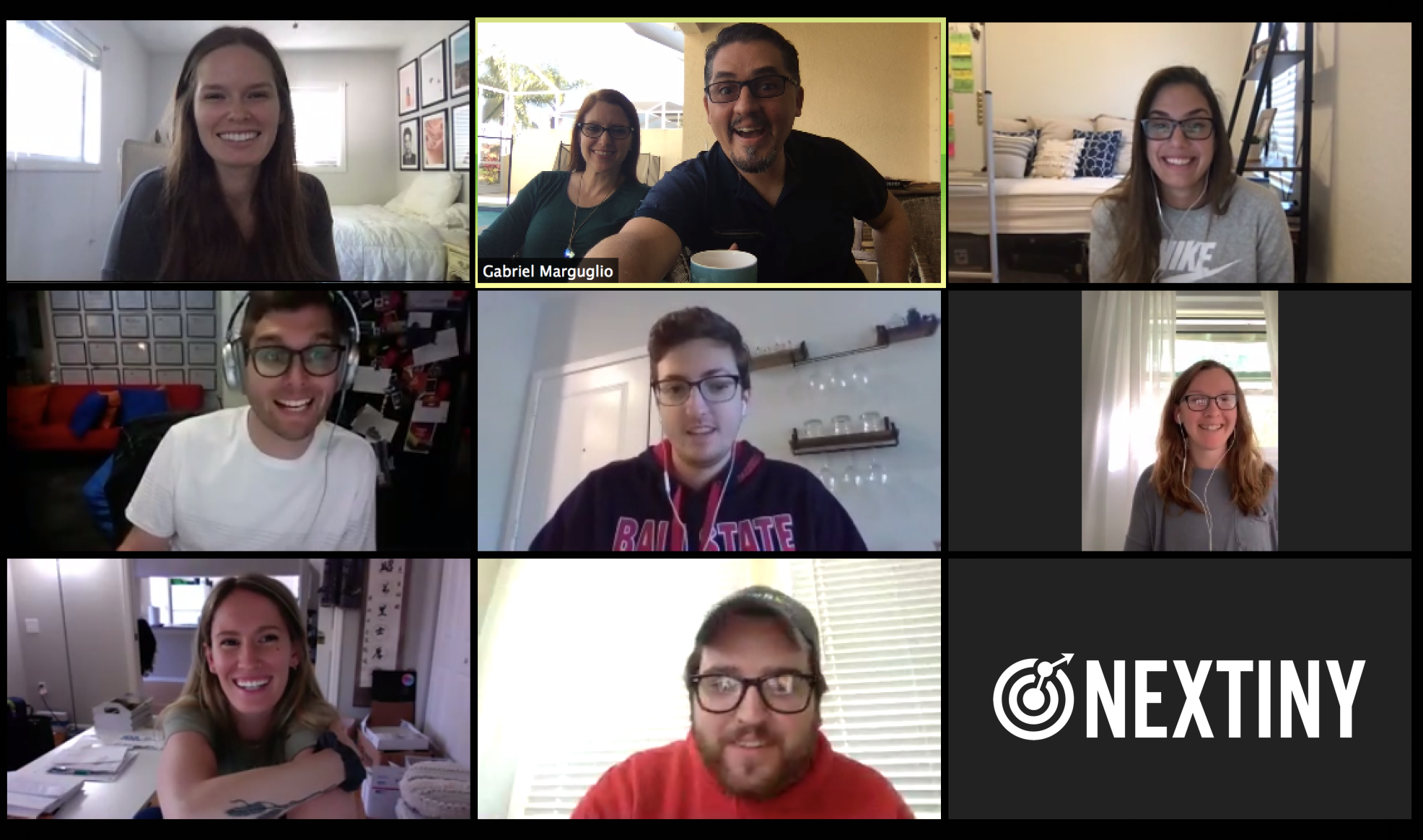 Here are some options for Virtual Events:

Facebook Live / Instagram Live: Doing your live event through your social media is a good way to engage with your established audience. Both Instagram Live and Facebook Live are easy to use since you are literally a button push away from going live. This can be great for both spur-of-the-moment live streams and pre-planned events. The VODs of your event are then saved to your profile so people can view it later or you can continue to share it in the future.



Zoom: Most people are aware of Zoom by now but not everyone knows that you can do more than just small meetings with it. Zoom has great tools to effectively host large events, too, like using passwords, chat options like polls and Q&As, a ton of integrations, and more.



CrowdCast: Using CrowdCast comes with many of the same features as Zoom like Q&A and chat engagement features, URL sharing, integrations, etc.



Bevy: Bevy is a virtual event application with a focus on building a community. They've recently launched a ground-up virtual conference platform that 'recreates the in-person experience in a virtual setting' with tools to help engage your audience with interactive content and genuine conversations.


Learn more about all the available software for hosting successful digital events


2. Know Your Audience and Engage Them Before, During, and After the Presentation
In order to properly put together a relevant presentation, you need to know who you're talking to. Think about your typical customers, the people who will see your emails and social posts about this event, and who would be interested in your information.
There are many ways to learn more about your potential event audience. First and foremost, think about your current customers and the people you frequently interact with through emails, social media, etc. Most likely, these people are the ones attending your event.
Though the content in your presentation should be interesting enough that most of your audience stays intrigued, it's still crucial to find ways to engage with your audience. Whether it's asking questions or setting up polls, It's recommended that you try to plan an interaction with your audience every 2-5 minutes during your presentation to keep them engaged.
In the digital space it's more important than ever to keep your audience engaged before, during, and after the event. Unlike in-person events, people have an infinite amount of ways to distract themselves on the internet. You're always one alt-tab away from an audience member browsing Reddit or watching YouTube during your presentation.
You'll also want to consider your audience's level of familiarity with the topic you're presenting. If it's a highly-detailed or technical topic, be mindful of the verbiage, concepts, and pace you're using to make sure everyone can stay on the same page.
Following your event, consider opportunities to keep the conversation going. You can invite your audience to submit questions for a Q&A session or to reach out to you and your team to start building a relationship. This is where follow-up emails with a recording of the event as well as an intentional CTA for next steps can be vital to securing that new connection.


3. Prepare Your Presentation Ahead of Time
It should go without saying that 'winging' your presentation on the day-of is a bad idea. No matter how good your improv is, people will be able to tell if you're making it up as you go along and this makes you look unprepared, ill-informed, and unprofessional.
Have a list of talking points, prepare the slide deck weeks in advance, and study up on the topic in weeks leading up to the event. Remember, your audience is taking time out of their busy schedules to spend time with you and your brand because you promised helpful, relevant information; don't disappoint them by not being prepared for your own presentation.
In that same vein, do some research when choosing the topic of your event/presentation. You need to choose a topic that you're an expert in, something you have innate experience with and are confident talking about. Don't just choose a topic and become an 'overnight expert' through Google searches with information that anyone can easily find. People are coming into the event with the expectation that they'll learn something new, something they can't find anywhere else. Provide that.
With any virtual event (especially with weekday events) consider doing some practice run-throughs of your presentation to make sure you have the timing locked down. Lunchtime webinars are becoming more and more popular but, if you run over your one-hour block, participants may have to fall out before your session concludes.
Keep it succinct, timely, and interactive and budget your time in advance.


4. Get the Technical Side Right
One of the easiest ways to lose an audience and sink your webinar or digital event is to have bad audio/visual. If the audience can't hear or see you, they can't properly participate and if they can't get anything out of your presentation, they'll leave.
That's why it's important to test out your equipment (microphones, cameras, software, computer, etc.) multiple times before your event.
That being said, don't overwhelm yourself with state-of-the-art equipment at the last minute if it's something you're not familiar with or comfortable using.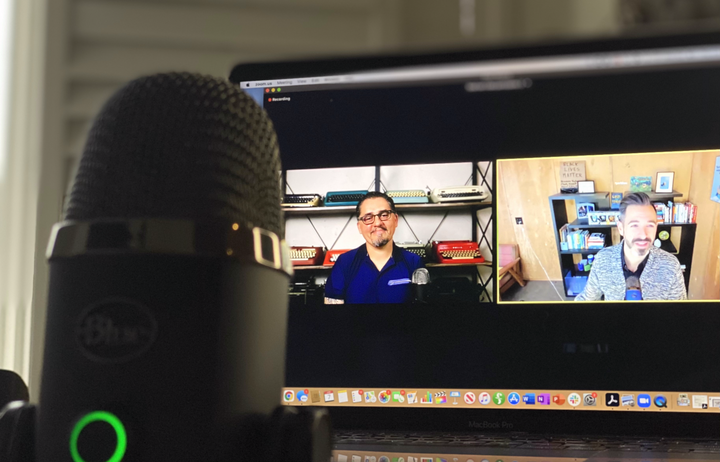 A Yeti microphone is what we use to record each episode of MarTech Masters

For example, there is an extensive amount of easy-to-use, plug-and-play microphones on the market that you can purchase, plug right into your laptop via USB, and get the show on the road with improved sound quality. (Ex: Blue Snowball, Blue Yeti Nano)


5. Have IT On Call (or Your Marketing Agency)
Sometimes no matter how many times you test things out and no matter how smooth things seem to be going, technology will throw chaos into the ring.
So, it's smart to always have your Marketing / IT team or marketing partners on call to help smooth out any wrinkles that come up as quickly as possible. The more prepared you are for any last minute glitches, the more confident you will feel if any were to arise.
Also, if there are multiple speakers involved in your presentation (i.e. connecting from multiple laptops or web sources) we highly recommend doing a practice run of the event, with all parties involved, a week prior.
This is not only to ensure that all equipment is compatible but also that the IT/tech savvy member knows exactly what to expect on the day-of.
Promoting a Digital Event
Make sure you're able to find and attract your audience by correctly advertising your event in the right places, with the right message, to the right people.
When writing the copy for any promotion materials, keep in mind that you're setting the expectations already. Don't write or promote anything that falsely represents what your event will actually be or will cover during the presentation.
Within your marketing material you'll also want to decide how (or if) you're going to collect information in exchange for entry into the event. This decision comes down to your goals and potential audience and if you think they'd be willing to give their emails, phone numbers, etc. in order to join. If not, simply providing a link can suffice.


Tools For Promoting Your Digital Event
There are a lot of tools at your disposal to help you spread the word. Here are some of the most common and most effective:
Email: One of the most obvious ways to market an event is through an email campaign to the people currently in your database. You can even set up reminder emails for people who do register to make sure they don't forget and have all the links and information they need to attend.
Social Media: Another easy way to get the word out about your event, social media is effective if you already have an established presence. If not, you may find it tough to get any traction.
But, it's free and probably still worth your time to put it out there. There are also other ways to use social besides just your own posts, such as tagging thought leaders and influencers who might be interested, replying to more popular posts with your event's information, and creating a specific events page for your event.
Blogs/Website Pages: Write up a quick blog post or simple web page with all your event's information and plenty of opportunities for people to go to the registration page or email their registration confirmation. This new page is a great place to put any videos or graphics you've put together for the event and the entire page can be shared on social media.
Ads: If you want to promote your event to a larger audience, doing some paid advertising on Google or on your social media platforms is a good, relatively inexpensive way to get your event in front of a lot of people in a short amount of time.
Targeting Audiences: Promote your event to micro audiences: You can use tools like SparkToro to do research on audiences with the right interests that might be a good fit for your event. Build an audience and create great marketing to engage with them.
The Technology You Need for Your Digital Event
The one part of a virtual event that scares most people off is the technology involved. With cameras, microphones, internet, software, and computers needed to even start putting together your event, it's easy to be overwhelmed. But, you shouldn't be. Most of the equipment you need is already sitting in front of you.


Here is a little guide to help you sort out what you'll need to get started.
The Software You'll Need
Teleconference Software: If you're in the business world you've probably heard of Zoom by now. It's what everyone seems to be doing in place of face-to-face meetings and has become one of the most popular teleconference tools in the world. And guess what? It works for digital events, too.
If Zoom isn't your jam, there are plenty of other user-friendly tools available like Google Hangouts, Skype, and Microsoft Teams that will do the trick.
Presentation Software: When building your presentation, the best tools are probably the ones you're already aware of: Microsoft Powerpoint and Google Slides. Many of us have been building slideshow presentations our entire lives so these software should be very familiar.
Streaming Software (for Advanced Users): If you want to get into the more advanced aspects of streaming, the first thing you will need is software capable of sending your live stream to a website or social channels. There are many options available and with most social platforms having their own built in but the most commonly used broadcasting platform is OBS, or Open Broadcast Software. With OBS, you can organize multiple video and audio inputs in one panel and livestream that signal out to your destination (such as Facebook Live, YouTube Live, etc). This software allows you to switch between inputs in real time, add graphical overlays, and create professional transitions all for free in a user-friendly manner.


The Hardware You'll Need
Camera: Many computers (especially laptops) come with a webcam installed. You can use that if you must, but know it will not provide a high-quality experience for your audience. Instead, consider upgrading to an external webcam (like a Logitech BRIO) or even a full-on video camera such as a DSLR camera paired with a capture device.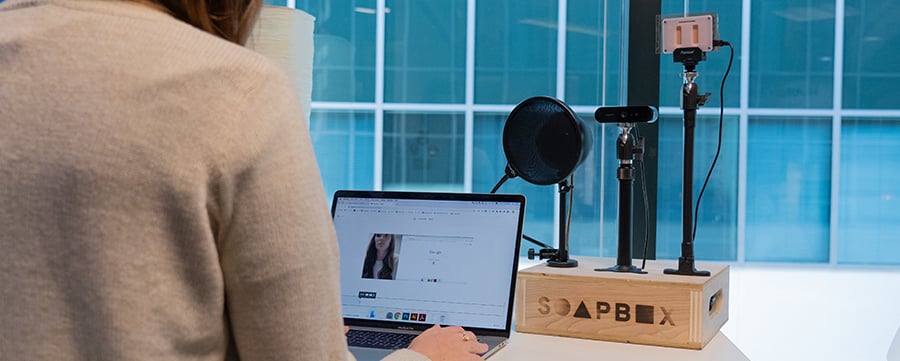 Microphone: For audio, it's best to invest in a high-quality external USB microphone rather than to rely on the mic inside your laptop or attached to your earbuds.
Computer: This is obvious but you'll need a computer in order to properly run a digital event. Any modern PC or MAC will do the trick. Some will be simpler to set up than others (for example, if they come stocked with an internal microphone and webcam) but all will have the ability to work with the rest of your hardware.

Internet Access: One obvious necessity of live streaming a digital event is having a stable internet connection. Before going live, it's a good idea to test your connection and maybe even have a backup just in case of an outage during the event.


How to Measure Success Post-Event
The best way to measure the success of an event is to check the numbers. How many people attended? How many converted? How many clicked the CTA? Was there a lot of engagement or interaction?
Obviously the number that helps you determine success is different depending on your goal, but, if you set attainable goals, there should be a number out there.
Speaking of goals, think back to the goals you set in the preparation phase. Did you meet them? Why or why not? What did you do (or need to do next time) to meet those goals? Thinking back on them can help you figure out what worked, what didn't, and what you need to do differently next time.


Pro Tip: Save your event recordings and reuse the footage on social promotions, landing pages, and content offers.
Improving For Next Time
Lastly, re-watch your event and dissect everything. How smoothly did the presentation go? Were there any hiccups you could've prevented? Was the audience engaged? Were there any lulls in the excitement?
Consider sending out a survey to participants to get the full scope from the viewers' point of view. Constructive criticism is key to improving any process and the right comment might help you substantially upgrade both your process and your product.
Watching yourself may be awkward or downright uncomfortable, but it's a great chance to learn and improve for next time.
---
In a world without in-person events, we've had to adapt by discovering ways to digitally deliver that in-person feeling of community. With the right tools and experience, you can take your digital events to the next level to engage your audience, build a community, and grow your business.