In the past decade, WordPress has become the most popular content management system in the world. With its user-friendly interface and wide range of themes and plugins, WordPress is a great choice for small businesses looking to build a basic website. However, when it comes to building a website that is optimized for SEO, lead generation, and business growth, WordPress may not be the best choice. Enter HubSpot CMS!
HubSpot vs WordPress, how we chose the best:
As a marketing agency with over 20 years of experience, we have been building websites since the early days of the internet, long before Google became the behemoth it is today. Over time, we evolved into an SEO agency, and a natural partnership with HubSpot emerged 10 years ago when we began working together to deliver not only website traffic but also qualified leads to our client's sales teams.

Throughout our 20+ years in the industry, we have built, managed, and migrated websites across numerous platforms, including WordPress, Joomla!, Drupal, and many others. However, we have learned from experience that having a secure CMS platform is the most critical piece of the puzzle. We discovered this the hard way when one of our clients installed unsecured plugins, leading to 120 of our open-source websites being hacked. This experience reinforced our belief that the lack of security could have severe consequences for any business.

As a result, almost a decade ago, we made the decision to switch to the HubSpot Platform and exclusively build websites using the HubSpot CMS. Our belief is that this platform provides a more secure, comprehensive, and effective solution for our clients.


Related Article: WordPress vs HubSpot

While WordPress may be great for small businesses, the HubSpot CMS is a better option for companies that want to build a website that is optimized for lead generation and business growth.


Wordpress vs HubSpot CMS Websites: Which one is better for growth?
The Pros and Cons of WordPress for Website Design
WordPress Pros: WordPress is undoubtedly one of the most popular CMS platforms, and its popularity is largely due to the numerous benefits it offers to its users. Some of the pros of WordPress include:


Large Community of Users: WordPress boasts a large and vibrant community of users, which means that there is a vast pool of knowledge, resources, and support available for users. The community offers tutorials, forums, and other resources that can help users overcome any challenges they may encounter.
Vast Number of Plugins and Themes: WordPress offers a vast number of plugins and themes that can be easily added to a website to add new functionality and customize its appearance. These plugins and themes are typically easy to use, and many are available for free.
Ability to Customize: One of the biggest advantages of WordPress is its flexibility and customization options. WordPress can be easily customized to meet the individual needs of a user, whether that involves adding new functionality or creating a unique design.


WordPress Cons: While WordPress offers many benefits, it also has its fair share of downsides. Some of the cons of WordPress include:


Security Vulnerabilities: WordPress is a common target for hackers, and the platform's open-source nature makes it vulnerable to security breaches. To make matters worse, many of the plugins and themes available on WordPress are not always secure, which can put a user's website at risk.
Hidden Costs: While WordPress is often marketed as a free CMS platform, the reality is that there are hidden costs associated with using the platform. For example, website owners need to pay for hosting, security, backups, and many of the plugins and themes available on the platform.
Technical Challenges: WordPress can be challenging for users who are not tech-savvy. While the platform offers many customization options, it requires some technical knowledge to take advantage of these options.
Limitations with Respect to Scalability and Personalization: While WordPress offers many customization options, there are limitations when it comes to scalability and personalization. As a website grows, it can become difficult to manage, and the platform may not be able to keep up with the demands of a growing website.
The Pros and Cons of HubSpot CMS Hub for Website Design
HubSpot Pros: HubSpot CMS is a comprehensive solution that offers numerous benefits for businesses looking to build a website that is optimized for lead generation and business growth. Some of the pros of HubSpot CMS include:


Built-in Tools for Lead Generation: HubSpot CMS offers a range of built-in tools that make it easy to generate leads, including landing pages, forms, chatbots, live chat, and pop-ups. These tools can be used to capture visitor information and nurture leads until they are ready to make a purchase.
Ease of use: The HubSpot's CMS website platform is remarkably user-friendly, providing a seamless experience that empowers marketers to keep their website updated with fresh content.
Personalized Content: HubSpot CMS offers personalized content tools that allow businesses to tailor their website content to the specific needs of their visitors. This can help increase engagement, improve conversion rates, and drive business growth.
Marketing Automation: HubSpot CMS offers marketing automation tools that can help businesses automate many of their marketing and sales processes. This can save time and improve efficiency and increase ROI.
Analytics: HubSpot CMS offers robust analytics tools that can help businesses track their website's performance and lead generation efforts, including page views, bounce rates, and conversion rates. This data can be used to make informed decisions about how to optimize the website for better performance.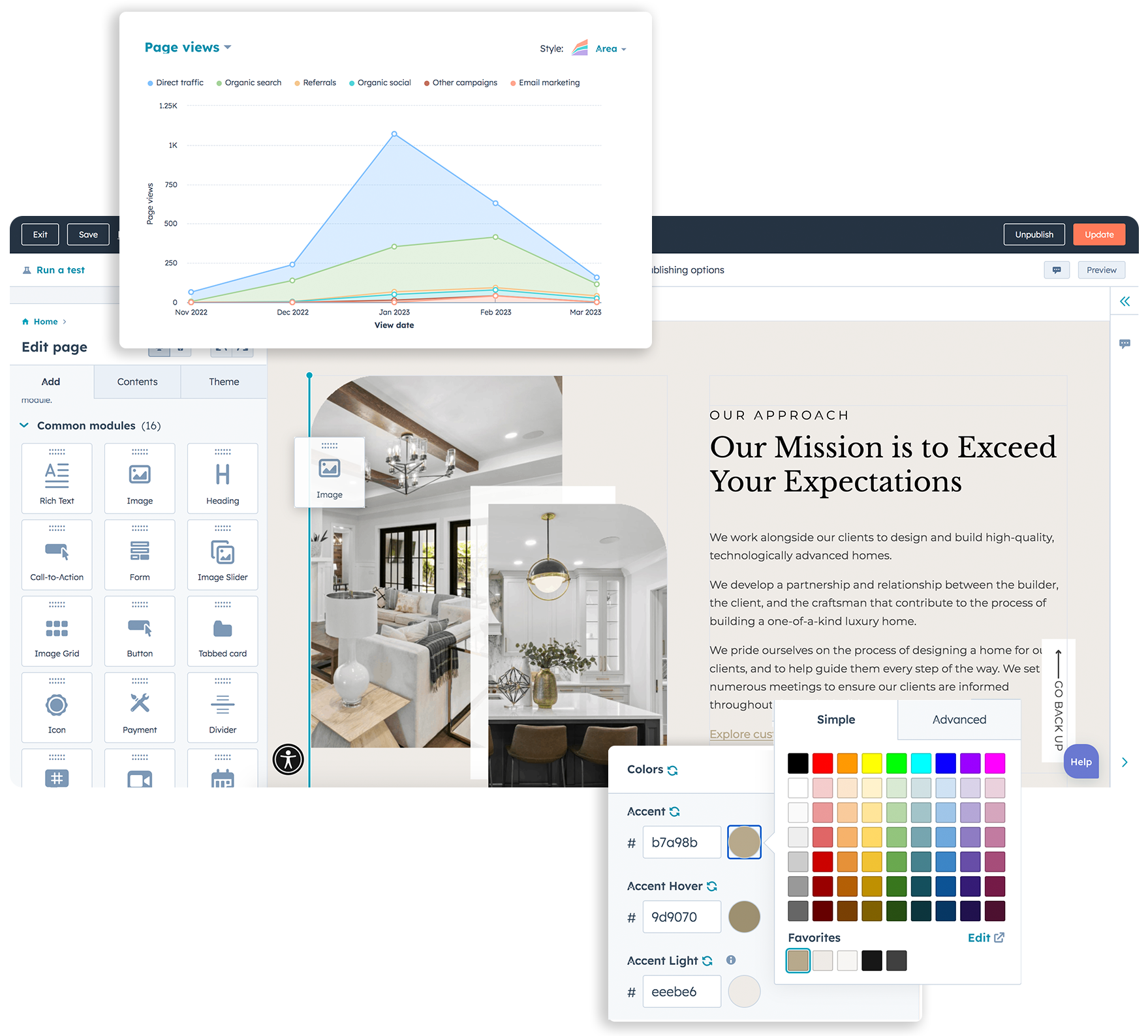 HubSpot CMS Cons: While HubSpot CMS offers many benefits, there are also some downsides to consider. Some of the cons of HubSpot CMS include:


Cost: HubSpot CMS advanced features are included in the Professional and Enterprise packages which are premium solutions that come with a higher price tag than many other CMS platforms. This can be a barrier for smaller businesses that are just starting out. HubSpot CMS now offers a Free and a Starter level for smaller businesses.
Wordpress vs HubSpot CMS Websites: Which one is better for marketers?
The Hidden Costs of WordPress:
While WordPress is often marketed as a free CMS platform, the reality is that there are hidden costs associated with using it. Website owners need to consider the following costs to properly maintain their WordPress website:


Security: WordPress is vulnerable to cyber threats, making it essential to invest in robust security measures to protect your website. This can include the cost of SSL certificates, website backups, and monitoring services.
Management: Managing a WordPress website requires time and effort. Website owners must update the platform regularly to ensure it is running smoothly, including updating plugins, themes, and the WordPress core.
Changes: Changes to your website can be costly. If a website owner wants to change the design, features, or functionality of the website, they may need to invest in custom development, which can be expensive.
Updates: Regular updates are necessary to keep a website secure and up-to-date. However, updates in WordPress can sometimes bring the website down, requiring additional time and effort to fix the issue.
Time and Money: If your website goes down due to some obscure plugin or update issues, the cost in terms of time and money can be significant. This can result in lost traffic, lost revenue, and lost opportunities for business growth.


All of these hidden costs can add up over time, making WordPress more expensive in the long run. While WordPress may be a cost-effective option for small businesses looking to build a basic website, it can become costly as the business grows and requires additional functionality and customization.
The Hosting Technology Behind HubSpot CMS
One of the biggest advantages of the HubSpot CMS is its robust security measures. The platform's multi-layered security protocols are designed to protect websites from cyber threats, ensuring that business owners can focus on growing their business rather than worrying about website security. Here are some of the key reasons why the HubSpot CMS is a more secure system compared to WordPress:

The hosting technology behind HubSpot CMS is built to ensure website uptime, fast load times, and reliable data backup. The cloud-based hosting infrastructure, content delivery network, redundancy and backups, and SSL certificates make HubSpot CMS a secure and reliable platform for businesses looking to build a website that can grow with their business. Learn more about HubSpot Security here.


Here are some of the key advantages of the hosting technology behind HubSpot CMS:


Cloud-Based Hosting: HubSpot CMS is built on a cloud-based hosting infrastructure that is designed to be highly scalable and flexible. This means that the hosting platform can easily handle spikes in traffic and scale up or down as needed, ensuring that websites are always available to visitors.
Content Delivery Network (CDN): HubSpot CMS uses a global content delivery network (CDN) to ensure that website content is delivered quickly to visitors, regardless of their location. This can help improve website load times and reduce bounce rates.
Redundancy and Backups: HubSpot CMS has a redundant hosting infrastructure that ensures that website data is always backed up and available. This means that if one server goes down, another server can quickly take over, minimizing the impact on the website and the business.
SSL Certificates: HubSpot CMS provides SSL certificates to its users, ensuring that website data is transmitted securely. This can help protect against cyber threats and improve website credibility.


In comparison, WordPress hosting can be more challenging and expensive to manage, especially for businesses with high traffic or complex website needs. WordPress hosting often requires additional expenses for backup and redundancy and can be susceptible to security threats due to the open-source nature of the platform.



The SEO Benefits of HubSpot CMS:
HubSpot CMS is designed to be SEO-optimized, making it a great platform for businesses looking to improve their online visibility and drive traffic to their website. Here are some of the key SEO benefits of HubSpot CMS: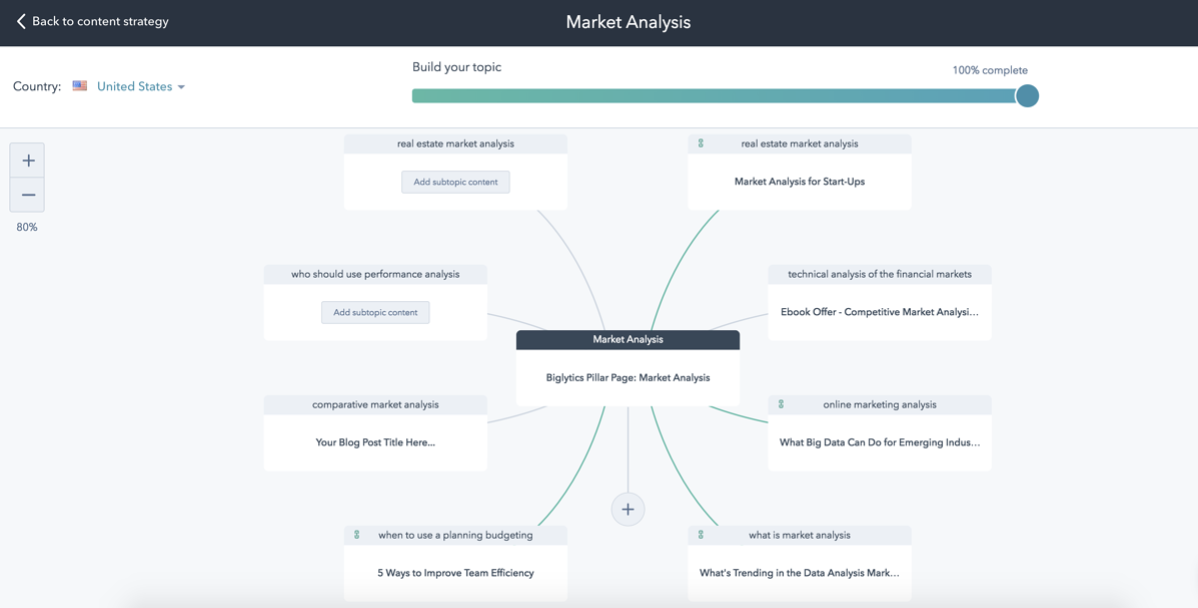 Customizable Native Internal SEO: HubSpot CMS allows users to easily customize meta descriptions and page titles, making it easy to optimize their website for search engines. Meta descriptions are important because they provide a brief summary of the page's content to search engines and potential visitors, helping to improve click-through rates and website traffic.
Canonical URLs: HubSpot CMS provides users with the ability to set up canonical URLs, which can help prevent duplicate content issues and improve website rankings. Canonical URLs signal to search engines that the content on the page is the original source and should be given priority in search results.
Personalized Content: HubSpot CMS allows businesses to create personalized content for their visitors, which can help improve engagement and drive conversions. Personalized content can be based on visitor behavior, demographics, location, and more, making it more relevant and engaging for the user. This can help improve SEO by reducing bounce rates and improving the time users spend on the website.
Integrated SEO Tools: HubSpot CMS comes with integrated SEO tools, such as a keyword tool, page performance tool, and content strategy tool, that make it easy for users to optimize their website for search engines. These tools provide businesses with insights into what keywords and phrases their target audience is searching for, how to build and measure success on pillar pages and topic clusters, and much more, helping to inform their SEO strategy.


In comparison, while WordPress does offer SEO plugins that can help businesses optimize their website for search engines, it can be more challenging for users to set up and manage these plugins effectively.



Wordpress vs HubSpot CMS Websites: Which one is better for SEO?
HubSpot CMS Hub Becomes More Accessible and Cost-Effective
HubSpot has been reducing the cost of its CMS platform for website design over the years, making it more accessible to businesses of all sizes. The HubSpot CMS Hub pricing model works on four different tiers- Free, Starter, Professional, and Enterprise, each offering varying levels of features and support.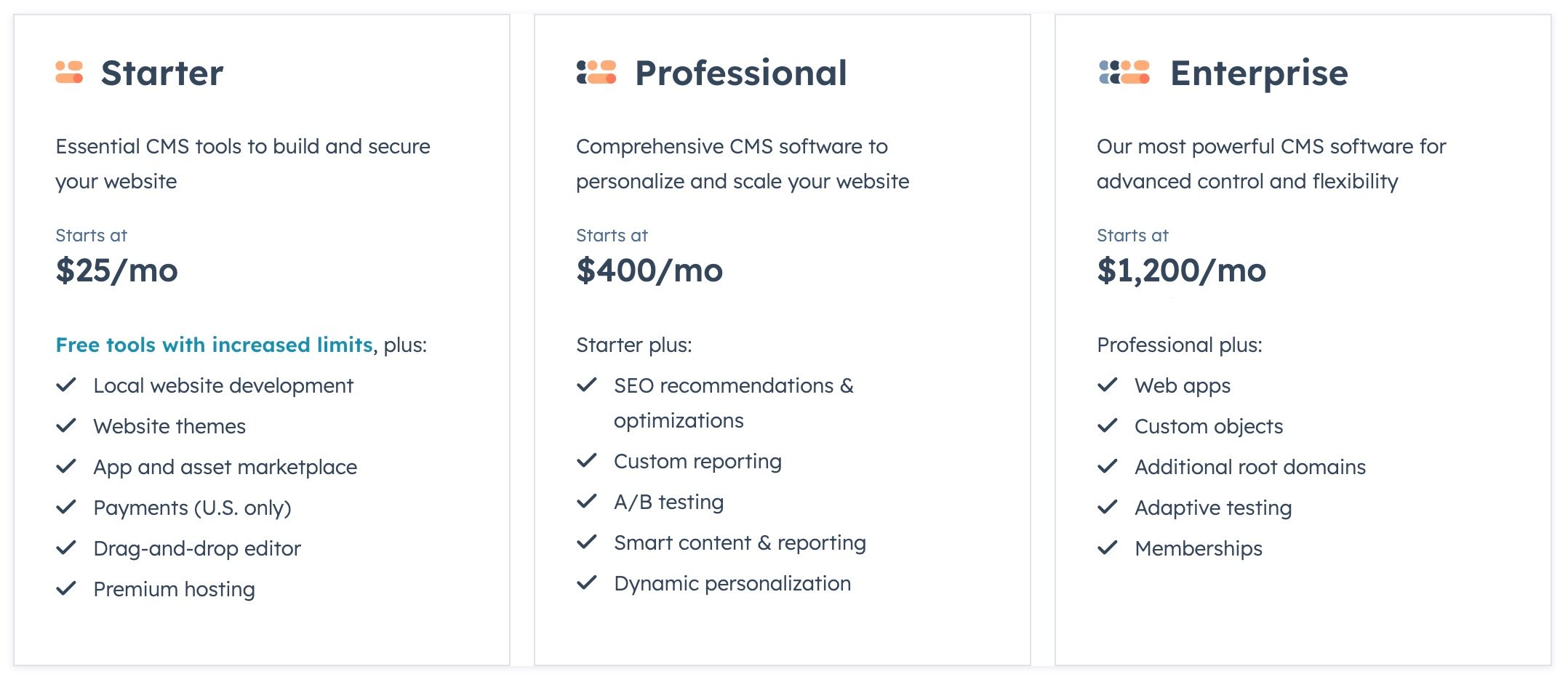 Compared to WordPress, HubSpot CMS Hub offers a more predictable cost structure with fewer hidden expenses. WordPress users may have to spend additional money on ongoing maintenance, security, and updates, which can add up over time.

HubSpot offers a free CRM, CMS and Marketing, Sales, and Service Starter features, providing businesses with a low-cost entry point to start using HubSpot. These features allow businesses to experience the benefits of the platform and decide on upgrading to a higher tier as needed.

As businesses grow, they can scale up their use of HubSpot by adding additional features and functionality. This ensures that businesses have access to the tools they need to drive growth and revenue without incurring significant costs.


---
HubSpot CMS Website Examples

Steven Anthony Luxury Homes (Custom Home Builder)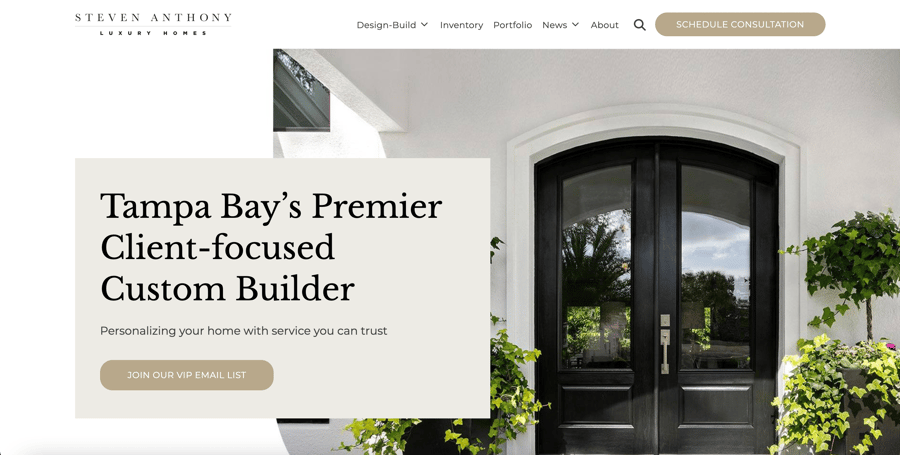 Epion (IT / Software / Technology)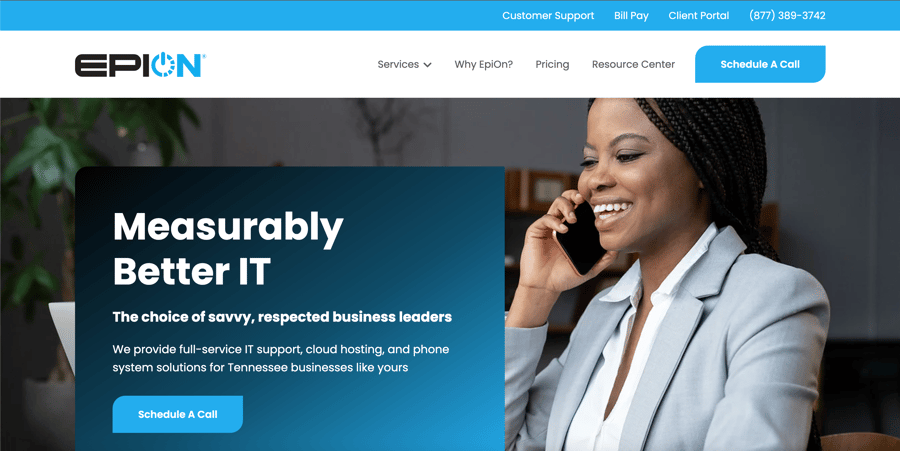 London Bay Homes (Custom Home Builder)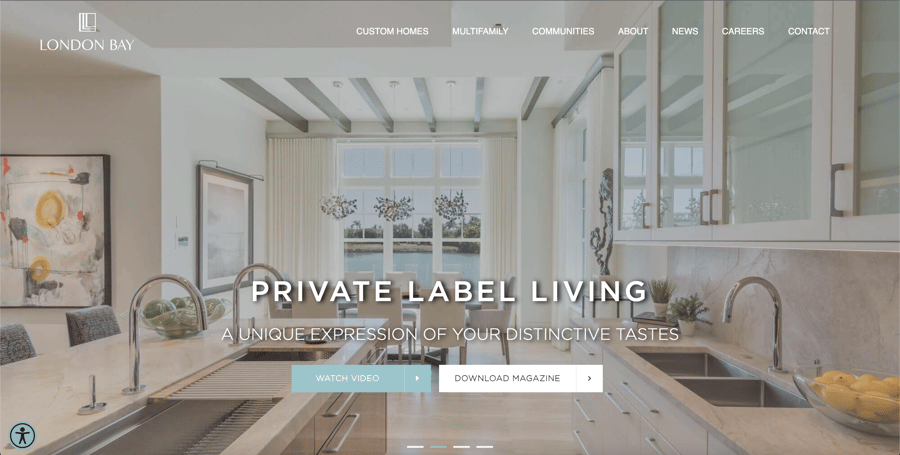 FYZICAL Franchise (Physical Therapy Franchises)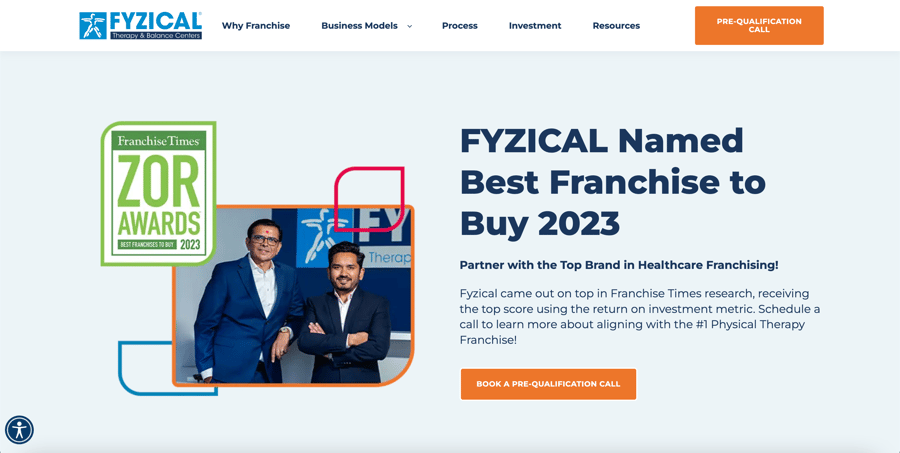 The Club At Hammock Beach (Golf Community)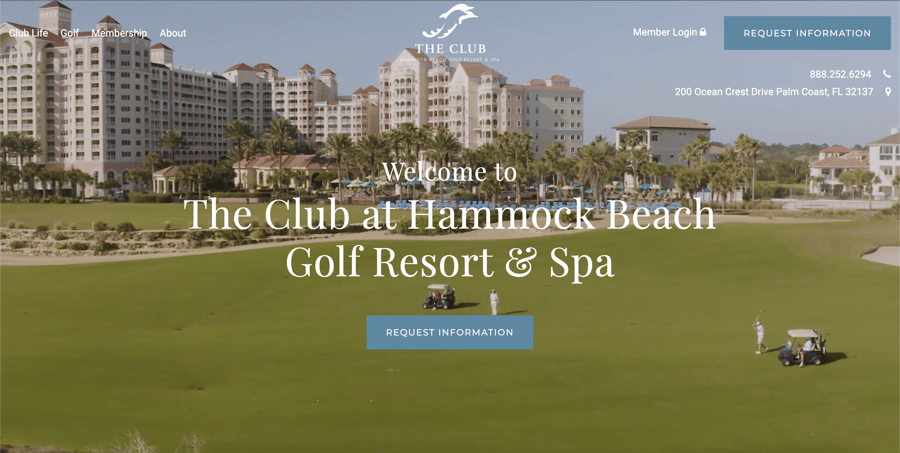 ---
HubSpot CMS Website Project Reviews:
True professionals who truly deliver what they promise
Review: "We signed up with Nextiny in December of 2022 to be our inbound marketing agency and HubSpot partner. We have just completed our first 90 days with the firm and so far they have met or exceeded every expectation. During this 90 days with Nextiny, we migrated our CRM data into HubSpot; we restructured that data from being "contact-centric" to being "company-centric"; we re-engineered our outbound sales process to incorporate HubSpot's capabilities; we designed, built and migrated an entirely new website using the StoryBrand Framework; we developed new lead magnet assets such as online quizzes, pricing calculators, & white papers, etc. In other words, we laid the foundation for the rest of our inbound sales program as we now shift into executing a TAYA (They Ask You Answer) strategy. Before selecting Nextiny, we evaluated 15-20 other agencies. I feel like we absolutely made the right decision with Nextiny. They have hit every deadline and done exactly what they said they would do. They have a great team and are incredibly professional. You won't go wrong with this team."


Services provided:
Branding, content creation, CRM implementation, CRM migration, email marketing, full inbound marketing services, website design, website development, and website migration.
Don Viar
CEO at EpiOn
EpiOn provides full-service IT support, cloud hosting,
and phone system solutions for Tennessee businesses.
---
Nextiny is Impressive, Strategic, Proficient, Efficient, & Driven!
Review: "As an end-to-end marketer for an enterprise corporation, I was delighted to find, and partner, with Nextiny for B2B marketing. From the first time I met with the team, I was blown away by their professionalism, process, data-driven decision making, and leadership. What began as a HubSpot management relationship to help during a time of transition, has grown into a full scale marketing partnership to include; video marketing, content development, strategy, sales process refinement and automation, and a [beautiful/functional] new website. The Nextiny team continues to impress with their excellent account management and strategic implementation of the HubSpot platform. Nextiny is truly integrated as a partner into our business and we are better at doing business because of their partnership. This is an agency that drives results for the businesses they partner with, we have: + Shortened our deals cycle by 52% + Increased site traffic by 22% + Seen a 36% increase in marketing email open rates + Seen a 74% increase in deals + Designed, built, tested, and launched a new website in under three months In addition, Nextiny helped us streamline our overall marketing process and sales handoff with an integrated automation strategy so our sales team now speaks with only the most qualified prospects, saving them each over 55 hours per month of calls to unqualified prospects. Their team does a superior job at providing education, tools, support, and resources to manage the process following project completion. Nextiny is the most impressive agency I have had the privilege of working alongside in my marketing career. I overwhelmingly recommend them to any business who is looking for a partner to drive growth, streamline their process, and implement an inbound sales and marketing strategy. Why are you still reading reviews? Just reach out, you'll know they're the one in your first meeting!"
Services provided:
Content creation, email marketing, full inbound marketing services, programmable automation, video production, website design, and website development.


Cindy Bercaw
Development Marketing Manager at FYZICAL Franchise
FYZICAL Therapy & Balance Centers offers an exciting franchise
opportunity for entrepreneurs, physical therapists, and current
physical therapy practice owners.
---
Talented team and quick turnaround!
Review: After working with another third-party contractor and being severely disappointed Nextiny picked up the pieces and hit the ground running. They took our old website and content and gave it the best facelift, all with speed and ease. Meetings were productive and action oriented. We never felt like we were wasting time. They anticipated our needs and requests and proactively addressed any issues. We had multiple team members working with us on our website design and backend. It felt like they catered to us specifically and we cannot Wait to continue to work with them more in the future!
Services provided:
CRM Implementation, website design, custom api integrations, website development, website migration, search engine optimization, and HubSpot onboarding
Megan Fikse
Operations Manager at SkyBeam Capital
SkyBeam Capital is a local direct private lender providing fast and flexible financing to
real estate investors for all kinds of projects
---
When it comes to choosing a CMS platform for your business, it's important to consider the pros and cons of both WordPress and HubSpot. While WordPress has its advantages such as a large community of users, a vast number of plugins and themes, and the ability to customize the platform, it also has hidden costs, security vulnerabilities, and limitations with respect to SEO, scalability, personalization, and optimization.

In summary, HubSpot CMS is a great platform for building and managing websites with features like:

Furthermore, HubSpot has made the CMS platform more accessible than ever, with free and starter features and a cost structure that is more predictable than WordPress.

In conclusion, businesses looking to drive SEO, lead generation, and business growth should consider HubSpot CMS as a better option.