Converting qualified leads into customers is what inbound marketing is all about. The process of conversion cannot be a uniform solution though, it requires customization, which involves using data to gain ideal customer context, and help deliver relevant content at the right place in the visitors' buying process.
Imagine walking through New York City and suddenly discovering a delicious scent from a nearby food truck. Your instinct is to identify what that scent is, locate it, and grab a bite to eat before you continue on with your day. Lead Flows work by allowing the food truck to locate you when you're ready for it. You can make the most out of the content that you have for an audience that's looking for it, leaving them satisfied and carrying on with their day.
Related article: Want Your Business to Grow? HubSpot Is not Enough Anymore. Try the Ecosystem.
What is a Lead Flow?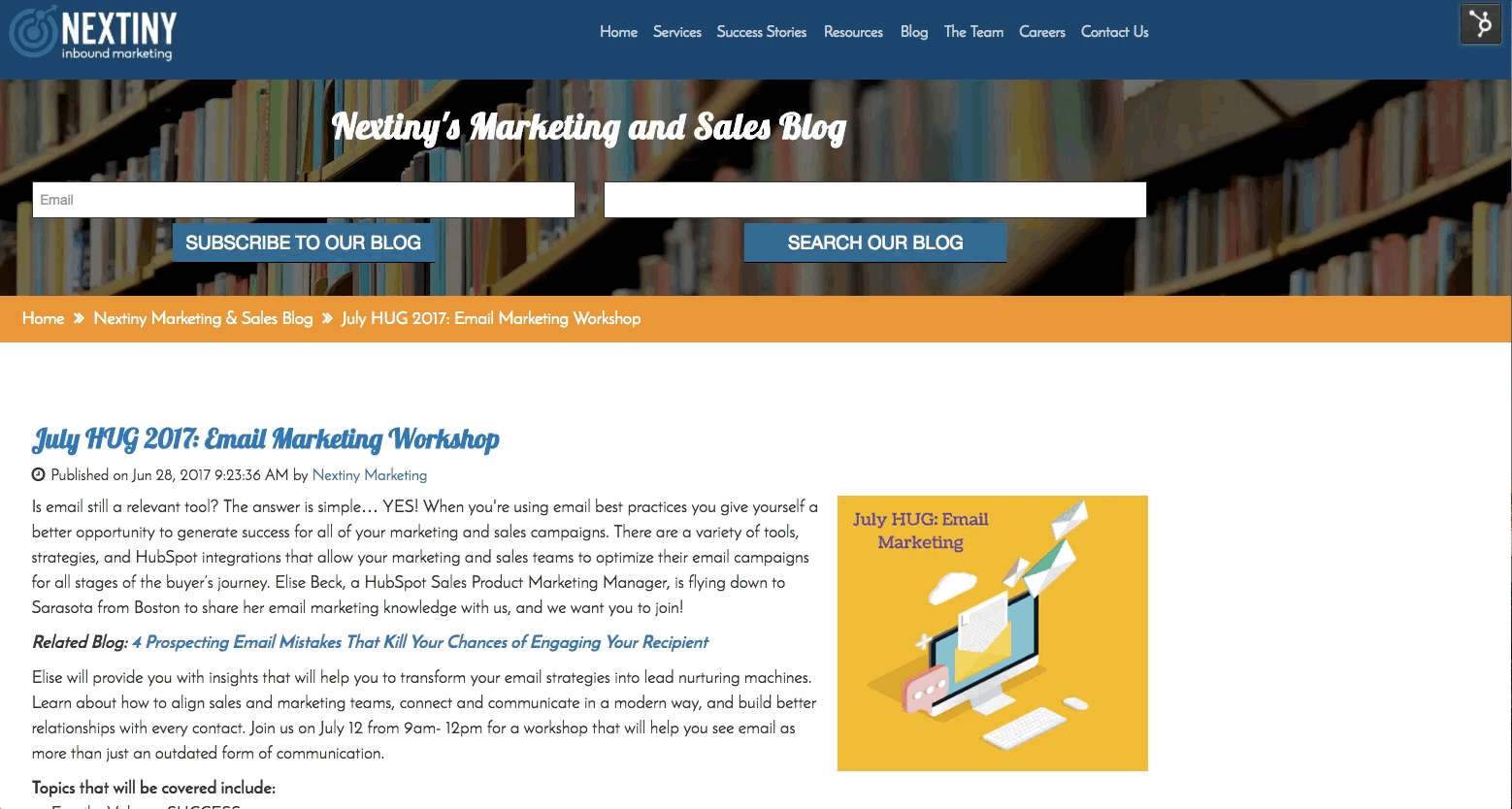 HubSpot Lead Flows
The conversion process that inbound marketers are familiar with is a structured process. This process involves driving traffic from email, organic search, or social media, to web pages that have CTA's or to landing pages with forms, and finally, to thank you pages where visitors get their desired content offer. It is a clear funnel with clear conversion paths. Lead Flows are flexible, allowing visitors who are ready for your content offer to fill out a form and convert, all while keeping them on web pages they were already navigating. For those visitors who are not yet interested, they can exit the Lead Flow and pursue their buying journey on your site in a way that best suits them. Since Lead Flows are a HubSpot function, they are supported with integrated analytics that help you best optimize your conversion process.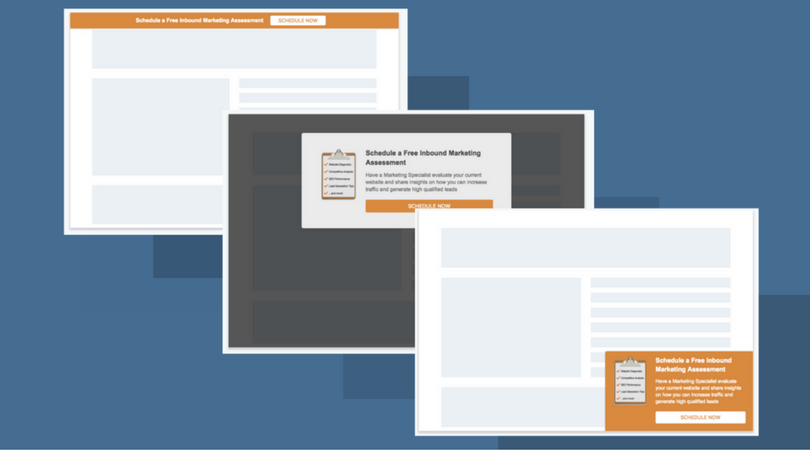 Don't Fear The Pop-Ups!
I know what you're thinking: "There is no way you are going to convince me to place pop-ups on my website!" However, the goal of these Lead Flows is not to create pop-up ads that try to lure visitors by using "fake contest winner" tactics or anything ethically questionable like that. Lead Flows, like all features on your website, should prioritize user-experience over everything else. If your visitors feel like your Lead Flows are intrusive, abandon that strategy and start again. How will you know if they are seen as intrusive by your visitors? This will be reflected in the conversion rates. If the Lead Flow is not converting, then it is not speaking to your visitors where they are in their Buyer's Journey. If you're hesitant to generate Lead Flows for your website because of "pop-up anxiety," let me show you data to help ease those worries.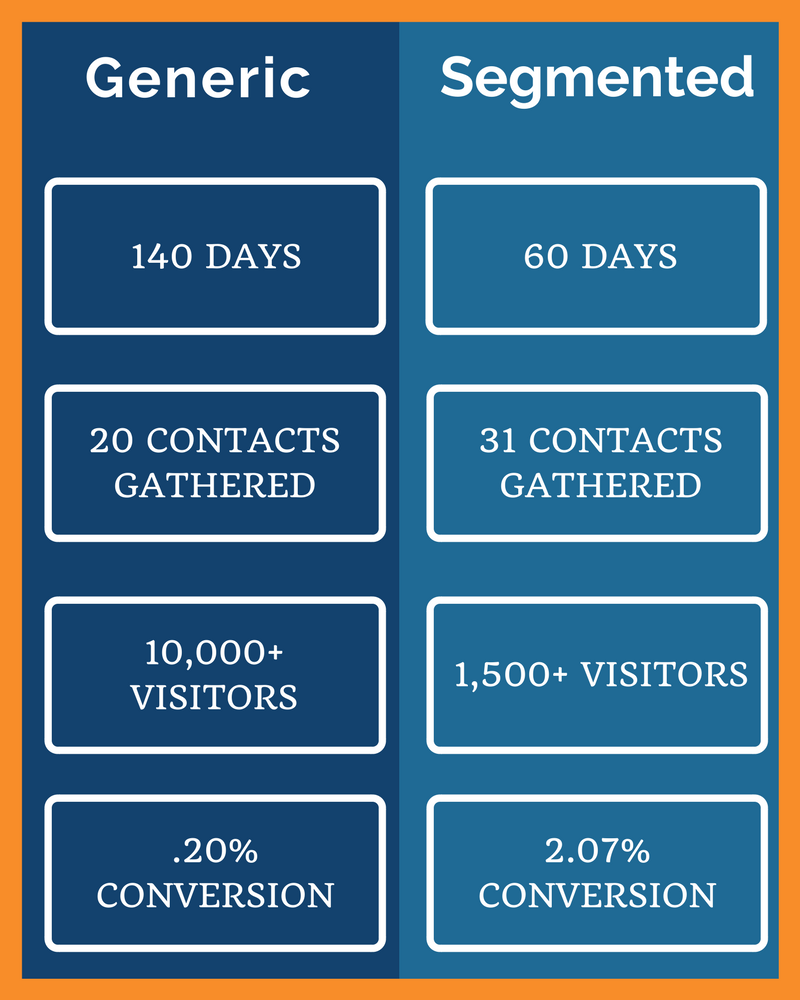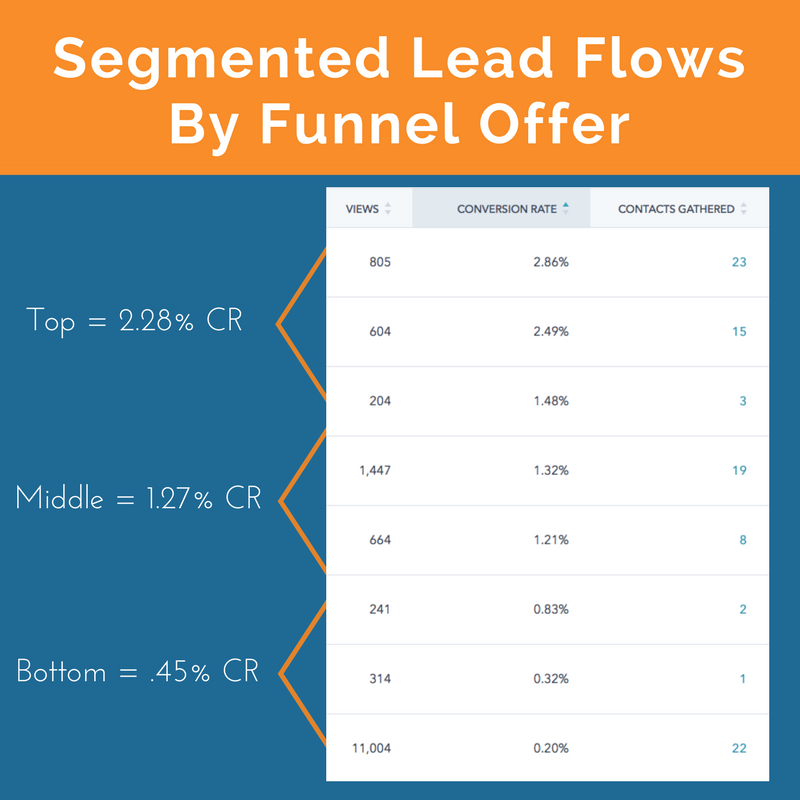 The data above is from one of our clients that offer a variety of different products/services. We went from using a generic product catalog Lead Flow on all pages to replacing the generic, bottom of the funnel offer to more top of the funnel offers, relevant to each service on the corresponding website page. Top of the funnel offers are educational resources, like guides, that require less commitment than bottom of the funnel offers. Bottom of the funnel offers encourage action, like event registrations or product pricing, therefore reflecting lower conversion rates than that of top of the funnel offers.
Increased conversion rates 10x and grew contacts by more than 50% in less than half the time.
Make Lead Flows Relevant
Working with clients that provide unique products and services to a diverse customer base, makes it apparent to marketers that there is no one size fits all solution. Each unique visitor is not only looking for different products and services when they land on the website, they are also at different places in their search process; top of the funnel, middle of the funnel, bottom of the funnel. You can't expect your Lead Flows to work any differently.

Try segmenting Lead Flows, as you would with other conversion tools, to create a better user experience that converts more leads. For example, if a boat manufacturer is creating a product catalog Lead Flow that shows up on every page of their website, they will eventually get a few leads interested in seeing the full selection of products that their company offers. But, imagine if there was a Lead Flow, specifically for boat motors, that popped-up when the website visitor searched directly for boat motors on their website. The buying process would begin to feel personalized to the visitor and they would feel more inclined to sign up for an offer that directly correlates with their buying process. Remember to only ask for relevant information on your Lead Flow forms to not push leads away with unnecessary information mining.


Related Blog: How to Convert Website Visitors Into Qualified Leads
Track and Adjust
Think about segmented Lead Flows as tools that deliver qualified leads to your relevant content offers. Lead Flows alone are not the answer to high conversion rates, your content needs to be optimized to best serve your ideal audience. Although the results from our Lead Flow experiment example were positive, we did experience low conversion rates from Lead Flow experiments that either had too generic of a lead flow or their content offer was not of value to visitors. You're going to have trouble convincing anyone to listen to a band that you know they won't like and that you know isn't very good to begin with. That campaign is an empty proposition. Create content that serves your ideal audience right where they are and structure your segmented lead flows accordingly.

As I said before, there is no one size fits all marketing solutions. Find a strategy that works best for you and the audience that you want to reach!