Coffee Talks is back! Welcome to season 2 and what better way to kick off the new season than with our first guest, Kevin Dunn from the HubSpot Academy!
Related Article: What Defines Marketing Success — Marketing Pro Tips
Why Invest in Education?
So, why is it important for businesses to invest in education? There are plenty of benefits of not only educating your team but also your customers.
Obviously, giving your team plenty of chances to improve themselves. Stagnation is the death of innovation.
But, one area of education not everyone thinks about is how to educate your community and your customers. Doing things like hosting free workshops, bringing in special guest speakers, and providing learning resources like videos and blogs can lead to a better-educated customer who has a higher understanding of what you can do for them. These types of educational works are also great ways to showcase your team and your work to potential customers seeking the knowledge you have.
The HubSpot Academy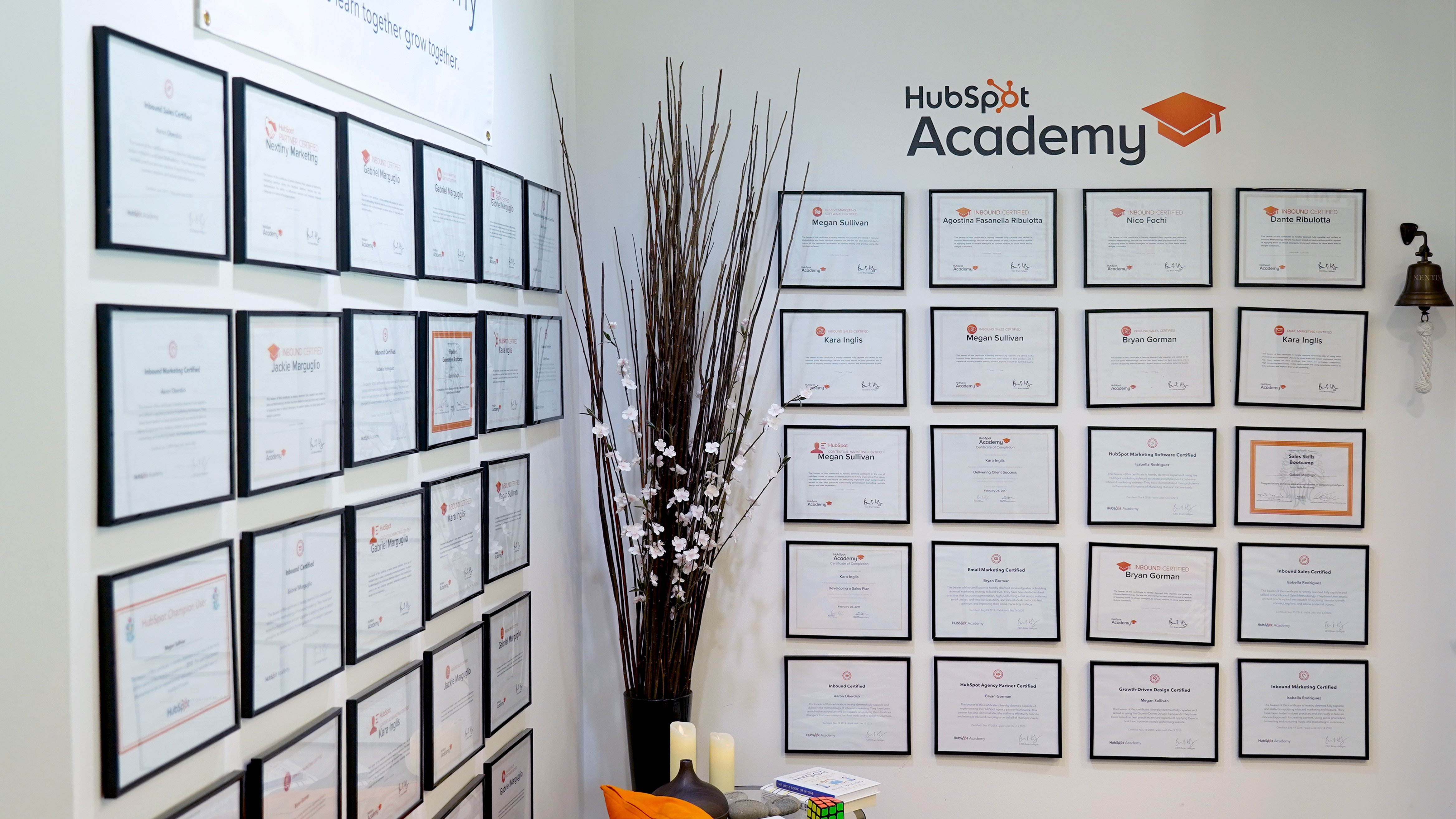 The HubSpot Academy certifications wall at Nextiny
The HubSpot Academy's goal is to inspire people to transform the way the world does business by helping people learn how to become better users of HubSpot and this in turn, creates better professionals.
Here are a few ways that the academy works to fulfill their goals:
Certifications
With over 20 certifications to obtain through the academy, certifications are a way to show the world that you've mastered a skill with the help of the HubSpot Academy.
Follow a series of videos, activities, and quizzes that lead up to one cumulative exam that, if passed, will grant you that sought-after certified feeling.
The certifications are constantly updated and added to in order to keep you updated and informed and because they do expire, it's necessary to retake each exam every once in a while. It can be a time commitment, but training in the workings of HubSpot is crucial for digital marketers these days and you'll ask yourself "What if we train them and they leave?" which inevitably leads to the rebuttal: "What if we don't and they stay?"
Courses
Another way to educate yourself through the HubSpot Academy is to use the courses feature. These are similar to certifications but scaled-down and cover smaller, more narrowed down topics. Choose a path that aligns with your role to maximize your potential in these areas.
There is no certification exam at the end of these, just a series of videos and some high-quality educational content to absorb.
HubSpot User Groups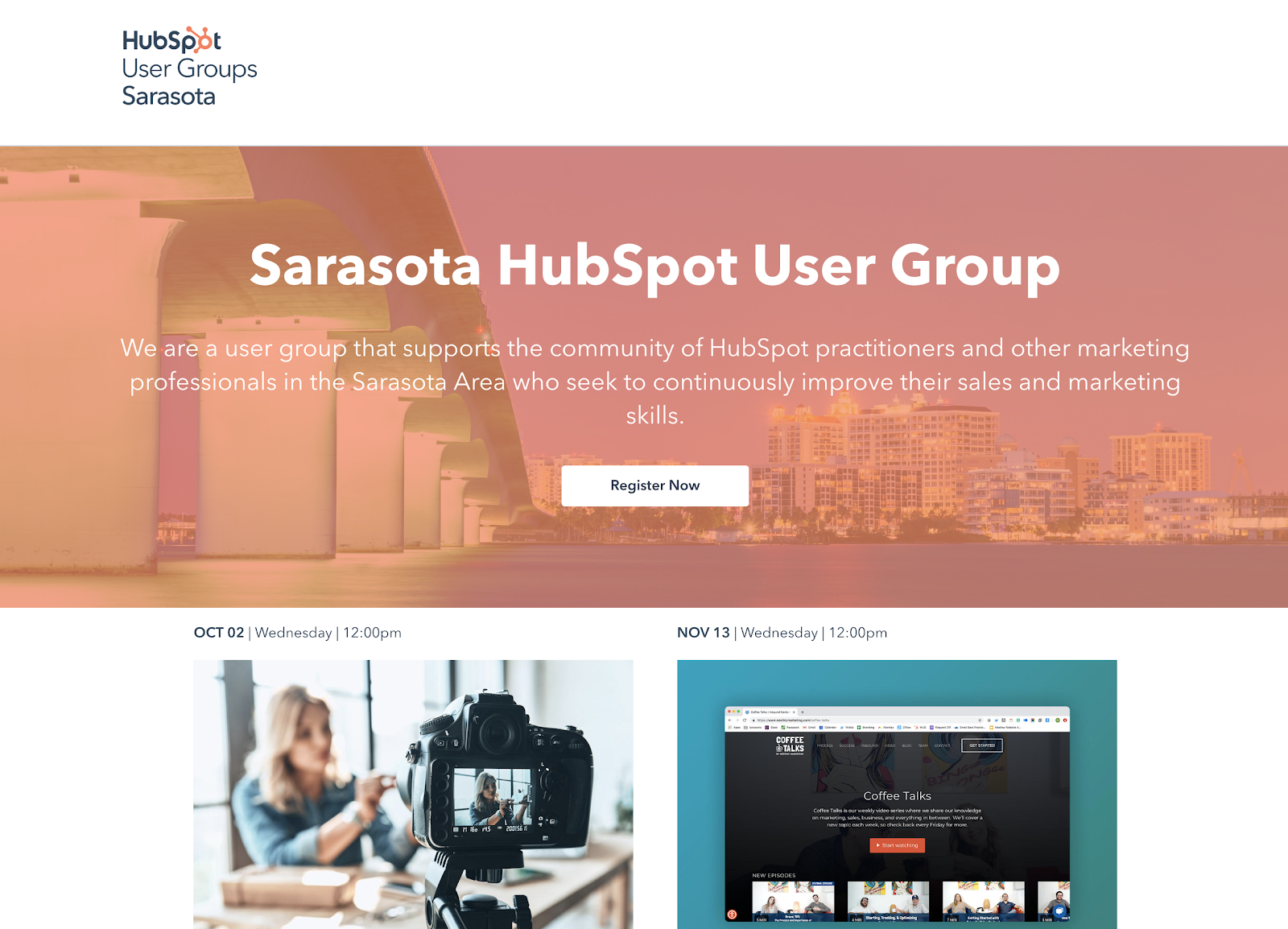 Locally, HubSpot enlists the help of its agency partners to help spread the word and educate their communities. There are HubSpot User Groups (HUG) all over the world that put on free workshops that cover a wide range of marketing topics that would be useful to marketers everywhere.
Right in Nextiny's own backyard is the Sarasota HubSpot User Group.
---
Whether it's attending a HUG workshop or watching hours and hours of HubSpot Academy content, investing in your continuing education is something that will consistently help you over the course of your career.