Every marketer measures their successes in different ways because we all have different duties and represent our own unique cog in the marketing machine. Whether it be involving websites, videos, content, or sales, each of us brings a different angle and view to the table.
So, find out how your favorite marketing experts at Nextiny define marketing success in each of our respective roles within the team.
How do you define marketing success in the day-to-day of a marketing expert?
---
by Gabriel — Agency CEO
I believe that when we create a new partnership with our customers, there are two types of things that we consider success.
Of course, we set goals and analyze what success means for the customer. We all work together to achieve success over time and generate sales, growth, and sales qualified leads that the customer needs. This type of long term success is important to communicate, to document, and to measure over time so that we can adjust the strategy and change tactics.
In order to achieve the goals that we define together through the sales process and onboarding process of a partnership, we need to go through smaller steps that we consider victories. These victories could be important milestones that are crucial in executing a strategy; or they could be measurable goals that are part of the overall success goal.
Some examples of these victories are:
New website going live

Content creation and SEO starting to work and having your site show up on Google

You start to get visits on your website from sources we are working on (SEO / PPC / Social)

You start to get leads from these sources

These leads are qualified and salespeople can give us feedback that they are good leads and that they are having conversations with them

These qualified leads turn into opportunities

Sales have been originated from the efforts that we put together
Of course, there are many more steps to implementing a robust, inbound marketing and sales strategy, some of them are milestones and some of them are measurable numbers.

Why do you consider that a success?
No matter which kind, we consider each one of these victories a part of the success that needs to happen to achieve our customers' goals and ours as well. These should be communicated and celebrated accordingly.
---
by Kara — Agency Strategist
The first metric of success I like to look at is clarity; how clearly does the client understand how we can help them? If there is something that is not clear about the role our agency can play to help a company see better marketing success and, in turn, overall business success, there are likely to be rocky seas ahead even for the best marketing strategy out there.
Once we feel that clarity has been reached and we are working well together as partners, then consistently working together towards the goals we have laid out is the next measure of success. Inbound marketing is a long-term strategy; it takes both the industry expertise of the client and the marketing expertise of the agency to achieve our goals.
Then, of course, after that, reaching our goals or seeing clear signs of success towards reaching the goals is the ultimate metric for success!
Looking for an Inbound Marketing Agency? Why You May Not Want to Work With us
Why do you consider that a success?
I consider marketing success in partnership with an agency to have different levels because oftentimes there is a lot in the way of true success. That does not mean that it is not attainable, but what a lot of companies may not understand is that there is often not a direct line to success from where they are now to where they want to be. There is likely a lot of work that needs to be done and a lot of changes that need to be made on the road to success.
---
by Megan — Creative Director
Success at Nextiny ultimately looks like helping our partners grow their business and their brand. As a website designer, my job is to make sure the website is set up to do just that. While a website cannot single-handedly accomplish this, it is a very important piece of the puzzle and, when set up correctly, can make all the difference. Your website is often your potential customers' first touch with your brand and the hardest-working member of your sales team, ready 24/7 to communicate with leads.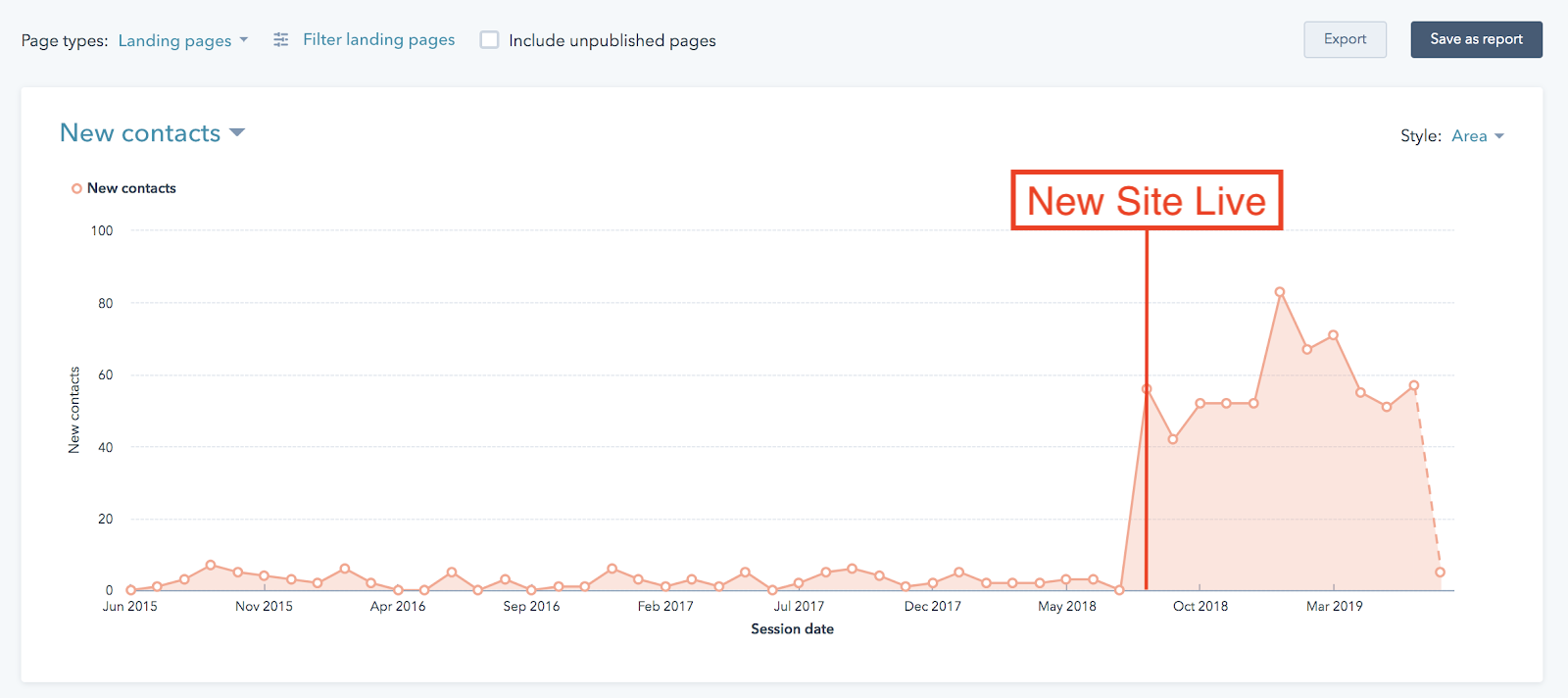 A graph showing the growth that a new website brings
A successful website design means creating a site that says the right thing at the right time to the right people. There are many metrics we look at to decide how close we have gotten to this aim. Who is finding the site? How long are they staying on the site? How are they interacting with the content? Are they converting on the site? Is it easy for users to find the information they are looking for? Is there a clear path of conversion set up?
Why do you consider that a success?
While there is no magic number or metric to tell us that we have achieved perfection in our efforts, we strive to see this data align with our overall goal: to grow our clients' businesses and build their brand.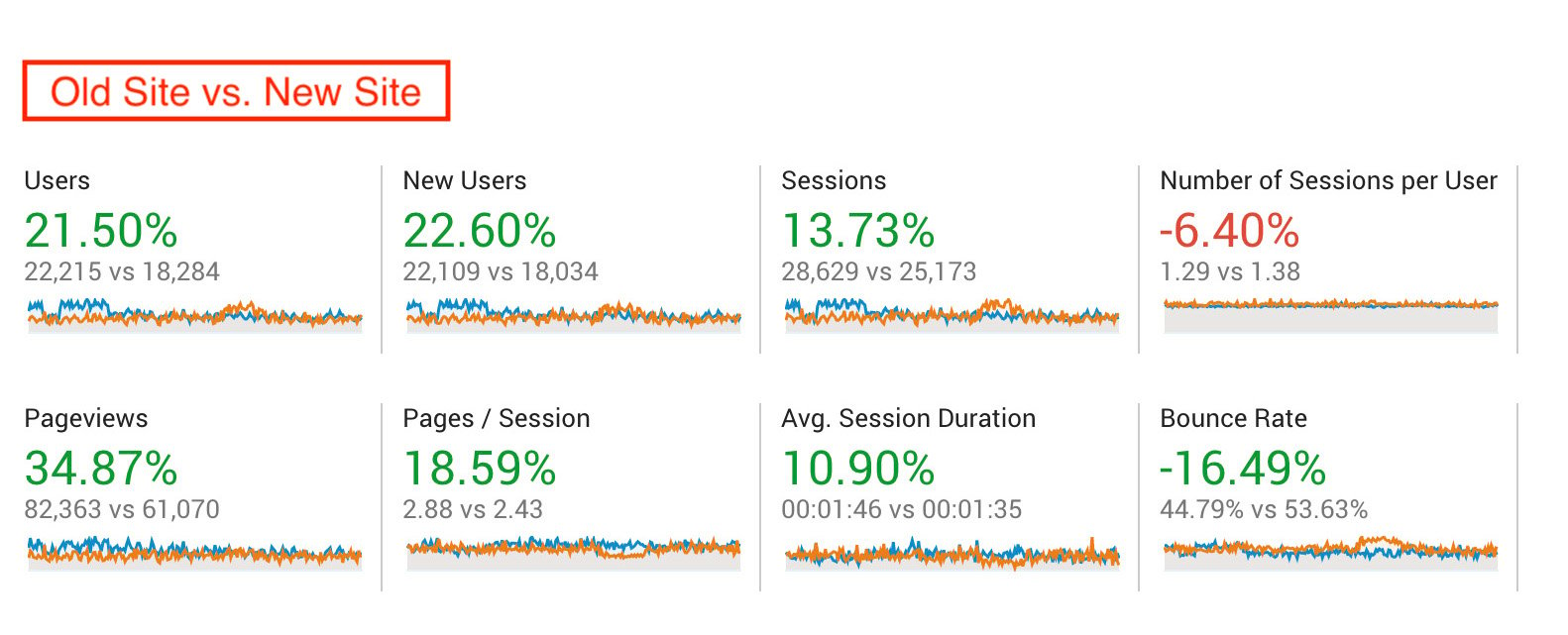 Data comparison between old and new websites
We make continuous improvements to the site's experience for users as we see and understand their behavior and needs. Success for me in the day-to-day looks like continuous progress. Does this website redesign do a better job of meeting the user's needs than the old one? How can we make the conversion rate of this landing page grow? What small changes can we implement to make this page more clear for its audience? How can we make this page better, faster?
---
by Bryan — Senior Account Manager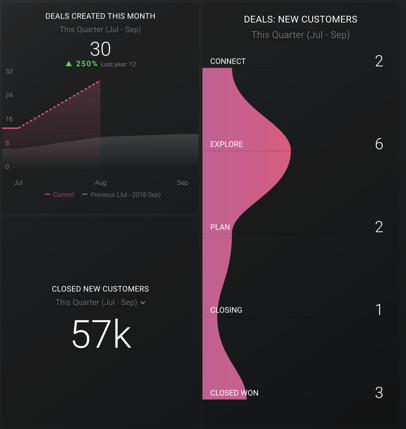 In marketing, there are no guarantees. You never know for sure if your strategies are going to produce results; it's an endless pursuit of research, strategy, implementation, and optimization. Success in marketing, to me, is defined by the confidence you have in your process and the ability to adapt to the opportunities in front of you.
From an agency perspective, there are so many factors that go into the financial success of a business that It makes it difficult to place success solely on the shoulders of ROI.
Questions like:
Are your products/services a solution to someone's pain point?

Is your sales process a positive experience?

Are you offering a better solution than that of your competitors?

Having confidence in your process and understanding that it must be flexible, is crucial in being able to market effectively.
Why do you consider that a success?
A strong process provides solutions for when your efforts don't produce results. You're not going to win every day, but if your response to challenges and opportunities is more effective than that of your competition, you will grow past them over time.
---
by Isabella — Video Marketing Manager
I think that marketing success occurs whenever an effort on the marketing side, whether it be successful or unsuccessful, brings a client closer to finding their ideal customer and/or promising leads.
In my personal day-to-day, I am frequently editing, strategizing, or analyzing videos for ourselves and for our clients. We try to learn and execute the best message or type of video that best fits the audience for each client. It's the data that comes from the performance of these videos that I would consider a marketing success because it's moving us in the direction towards further tailoring to the right audience or the best placement.

Video Marketing Success: Leads to customer closing rate increased 68% when engaging with video.
Why do you consider that a success?
Although we create our videos based on supporting analytics and client insight, it's unrealistic to assume your first videos will perform strongly off-the-bat because a part of creating the best strategy for a client is embracing some trial and error. With video, we can learn how engaged viewers are, how compelled they are to click a CTA, how the video's placement on the webpage comes into play, etc.
So although there may be a video that is not performing as well as others, I would still call it a marketing success to be able to learn from that particular video because, with that insight, we can edit the video to enhance engagement, optimize its location and appearance, or learn if we need to create something different to further target the right people for the client.
---
by Aaron — Creative Marketer
I feel like Marketing success in my role is a blend of several things. As a creative marketer here at Nextiny, tracking data on a video and analyzing the performance, then adapting the video to create a better watch / click-through rate is one of our direct measurements of success. More importantly though, we make sure to create content that connects on an emotional level with the viewer. This creates a more successful video as the viewer will retain information because it's more relatable.
Diving more into the actual details of the videos we create, episodic content is starting to show its success in our work. In time, episodic content will grow and deliver success.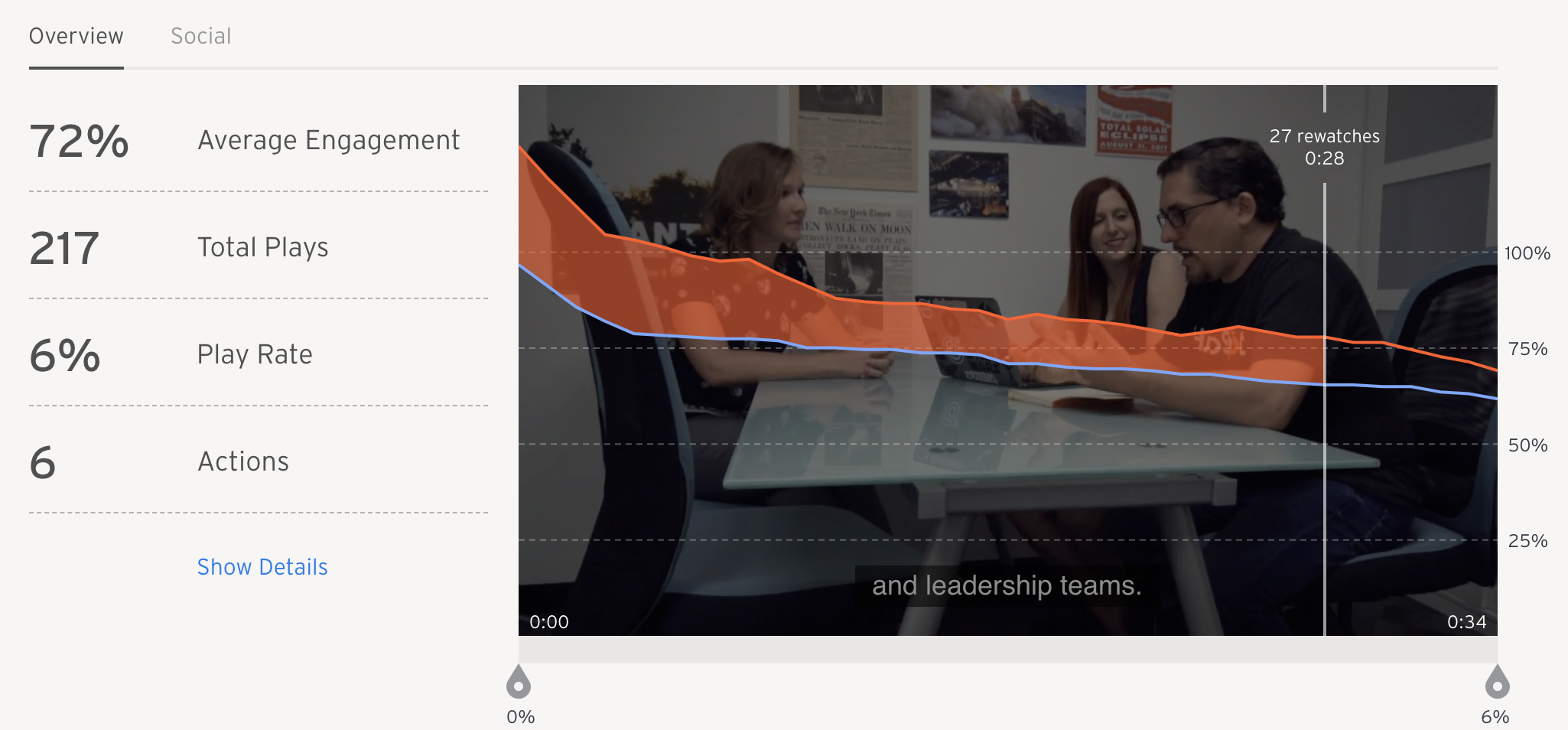 Why do you consider that a success?
When someone connects to a video on an emotional level, they can feel value in the content rather than just see it. They retain the information easier and are more prone to becoming a contact or customer.
In terms of episodic content, this brings success over time as a packaged season of content gives someone plenty of information. If they enjoy one episode, most likely they will continue to watch the series and stay connected with your brand. Having people thinking about a brand and consistently connecting with a brand, that is how I define success.
---
by Dylan — Content Marketer
I measure success in my daily work using the numbers available through HubSpot and learning what I can from them.
I love tracking views, engagements, and submissions on blogs and social posts and using those numbers to improve every aspect that I can. The metrics tell me what to change in the next post and help me to improve upon every single post and make sure the content I'm creating and editing is doing what we need it to do.
Why do you consider that a success?
I consider it a success because it's a direct measurement of the effectiveness of my work. When a blog is continuously bringing in clicks that are turning into leads, then I know what's working and how to proceed and make more content that works the same way.
I want to be constantly improving the content we produce at Nextiny (for ourselves and our clients) and learning from the numbers is the best way.
---
by Abby — Creative Marketer
I consider success by how efficiently I worked on a task and whether the content I produced was the best to my ability for that client. What I mean by efficiency is that I finished the project in a timely manner and that I didn't rush the project by spending a professional amount of time on the project.
What I mean by producing content to the best of my ability is that I know I put in my full effort and ability into a project. Yes, I believe that a big part of success is making the client happy. But, I believe that comes as a result of producing content that represents the best of my creative abilities.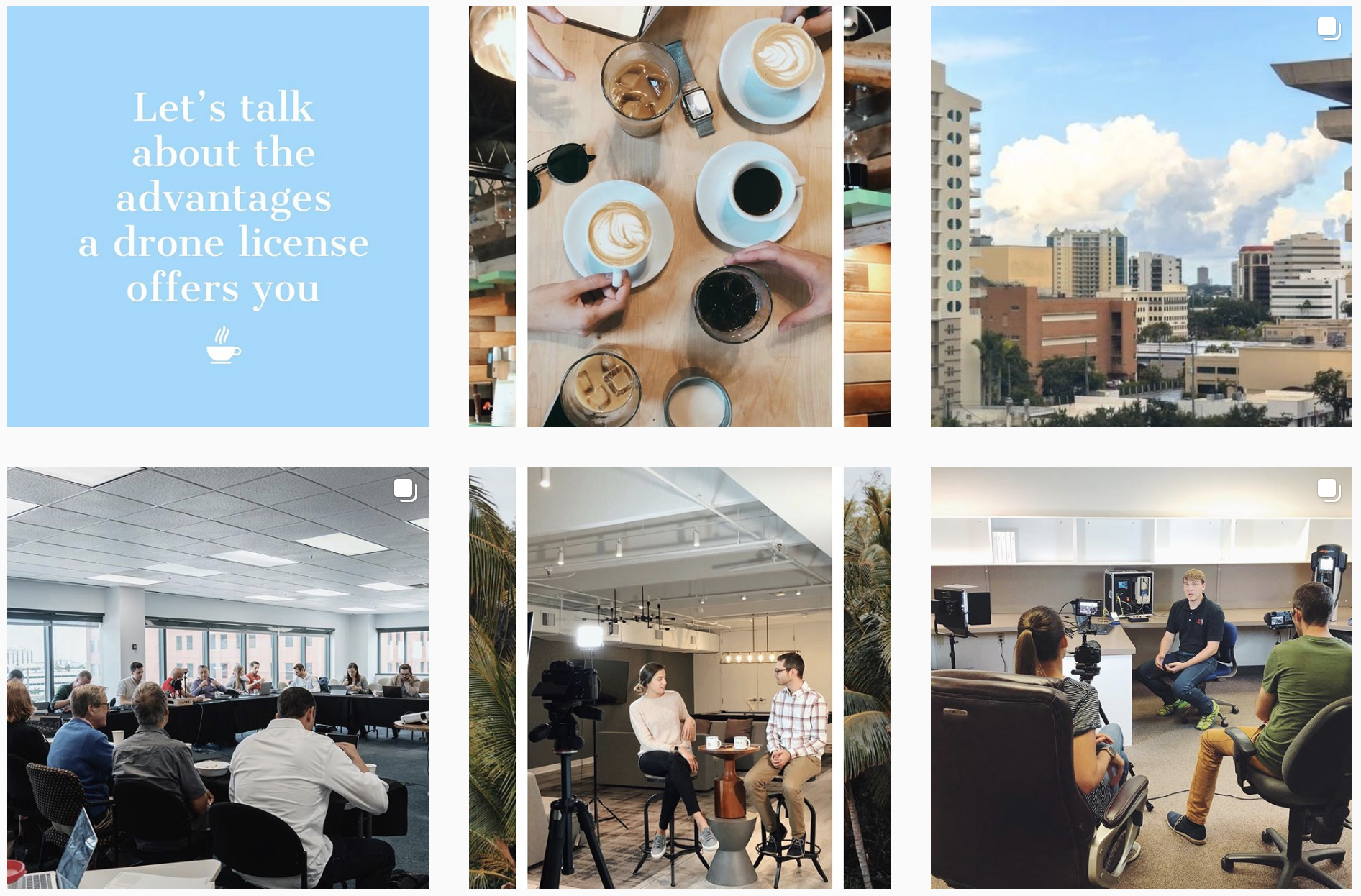 Why do you consider that a success?
I consider this to be a success because I believe that content creators always need to be holding themselves to their highest standard. If you slack on your work, even if it is a seemingly small project that does not hold your attention, you could fall into this trap of creating content to finish the task, not to create good content. This could put you in a stand still in your creative ability.
So, when it comes to the things that I do, I believe success is being efficient and creating content to the best of my ability because it helps you grow as a creative and keeps your clients happy.
---
What do you consider a marketing success? Let us know in the comments below or via social media! @NextinyMarketing