On March 27, Nextiny Marketing will presented the workshop, "Attracting Your Ideal Customers through Inbound Marketing," featuring guest speaker Brian Moseley, inbound marketing specialist from HubSpot. During the workshop, participants learned about inbound marketing, a marketing methodology that attracts potential customers by creating and publishing quality content consumers find interesting and useful. They also participated in creating for their own businesses a "buyer persona" – a semi-fictional representation of their ideal customer based on market research and real data about their existing customers.
Most professionals who "do" marketing are already familiar with HubSpot, a company that develops and markets the world's leading tool for inbound marketing and sales. HubSpot's blogs are a gold mine of useful, current and cutting-edge information for anyone in the marketing field.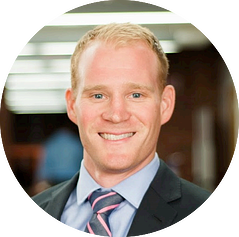 Brian Moseley is an inbound marketing specialist who helps B2B companies understand strategies that drive more qualified traffic to their websites and more qualified leads to their sales teams. He has served as an account manager at various levels for HubSpot since 2013. Prior to joining HubSpot, Moseley served as an account executive for TOP Marketing and, before that, as a digital marketing manager for LINK Business Sales. His specialties include inbound marketing, sales management, new business development, sales coaching, sales/marketing alignment, inbound marketing, lead-generation, marketing automation, lead-nurturing, content marketing, conversion strategy, buyer's journey, SEO/SEM, PPC (pay-per-click), social media, and email marketing.

We recently spoke with Brian to discuss the future of marketing/sales, and why area business owners and marketing professionals should consider inbound marketing and sales.

If you were to describe "inbound marketing" to someone, in elevator speech format (30 seconds or less), what would you say?
Inbound marketing is about capturing people's interests at the exact moment they are looking to buy. Fundamentally, marketing has changed a lot in the last 10 years, as consumers get better at blocking out interrupting messages. If I'm a consumer, I'm not going to wait to get direct mail before I call someone to clean out my attic. I'm going to Google to find information, not waiting to see a commercial or look at ads in the Yellow Pages. Inbound marketing is all about serving content and capturing potential customer information at the exact moment when people are looking for your product or services.

Your professional career began at the same time that social media exploded. How has reality differed from your expectations of marketing and sales?
Right after college I had a small business – we built websites. I did the sales and my partner was a graphic designer. We would go to bars and restaurants around my college town to solicit business, and we would build websites for people. We would have a page that listed the business's services and contact information, build in a little SEO and some outreach on social media. We'd also create online digital brochures or online billboards. We relied on being first on Google and having a pretty website. That's all changed now. If you have a billboard and it's in the middle of the desert, no one's going to see it. Rather than counting on direct traffic, now people are relying on a broader range of traffic. Social is a major driver of traffic online, as are organic referral sites.

And now measurement is key. We need to measure success on how many people became a lead, and how many people became a customer. We need to know where we are getting our best customers from, not just our best leads. Ten years ago, we would sell our services by the hour. Now services are measured by value - the new agency model is much more focused on lifetime value. Business owners want to know the cost of customer acquisition. Thanks to technology, we can truly close the loop and talk about results. Marketing and sales are much more aligned now.


Many businesses in our community are still heavily invested in traditional advertising vehicles, such as magazines/newspapers, email, TV and radio. A number of these businesses make most of their money within the 65+, wealthier demographic. What might you say to some of these business owners or their marketing managers to convince them to move toward the inbound marketing model?
I would ask them how they're measuring success. Listen, I'm not here to tell people inbound is the ONLY method, or even the BEST method. But as marketing dollars become more of a finite resource, business owners should insist on a strategy that is measurable. It is the responsibility of a chief marketing office to get the most ROI for his or her spend. So is direct mail getting a higher conversion rate? Do that. Is cold calling working for you? Keep doing that. But with inbound marketing, your customers are finding YOU. If you're in marketing, you want to connect with the people who have an immediate need today, not someone who may have a need 2-3 months down the road.

Every aspect of marketing and sales is changing so rapidly, it sometimes feels overwhelming. How do you recommend that professionals in these fields stay current in their skills with the limited time they may have available?
The beautiful thing about this day and age of content marketing is that everybody is willing to give away things for free, including valuable information. That's why businesses like Nextiny Marketing offer workshops for such a low price – the rising tide raises all boats. With all the information out there, the more we can educate our prospects and establish ourselves as the thought leaders in our field, the most people will recommend us.

For professionals looking to stay current, they can read blog posts, type long-form questions into Google, follow the right hashtags within your industry and thought leaders on Twitter, listen to podcasts. There has never been a better time to be a consumer of quality content.

What do you see as further exciting advances people might expect in marketing a decade or two down the road?
Google is going to tattoo bar codes on people's wrists and implant chips in people's brains. (Laughs.) I think that content over the last 10-15 years has exploded, and I do believe there's a saturation point. I think the winners in the next two years will be the ones who rank their keywords near the top. But they need to be starting right now. I think it's scary how many manufacturing firms don't have a blog. Over the next 10 years? I have no idea. Maybe geo-targeting services will become more advanced. Personalization will definitely become more important. Websites will offer a specific personalized message, depending on the online behavior of the people who come there. Hopefully something with drones – I'm really excited for that.

Finally, how might you convince someone to attend the Nextiny Marketing workshop on inbound marketing and buyer personas on March 27, 2016? And who - which professionals, what size and sector of business, for example – might you suggest would benefit most from this session?
The whole basis behind inbound marketing is content, and the basis behind content is buyer personas. It's scary to me how many business owners have been successful despite not having buyer personas. For every blog post, every trade show, every piece of direct mail, how you design your website ... if your target is "everybody," you're doing it wrong. Unless you have your ideal customer clearly mapped out, you need to come to this workshop.

Anyone who has an interest in generating quality leads and assisting the sales team will benefit. CEOs who don't have a strong handle on the ROI of their marketing budgets would certainly benefit. High-level chief marketing officers or marketing directors who would like to reduce the cost of lead generation – they should definitely attend.

Buyer personas are – or should be – step one in creating marketing plan or building a website.
What it comes down to is that by creating a buyer persona for your business, and using inbound strategies with quality content to attract potential customers, you'll lower your marketing costs and achieve results that are measurable.