The State of Inbound 2016 has spoken, and we are listening. Video is quickly becoming the most accessible and vastly consumed content on the internet. Globally, online video traffic will be 55% of all consumer Internet traffic in 2016. Wistia is a powerful video tool that can and should be wielded by any marketing and sales team looking to include more video content.
Related Blog: How to Update Your Content Strategy with Videos, Surveys, Infographics, and More
SEO Boost
Wistia's built in search engine optimization (SEO) functionality has taken all the hard work out of making your video SEO friendly. Unlike other video platforms, when you upload a Wistia video to your page, your video is already crawlable and indexable for search engines like Google so you don't have to do any additional coding work. When search engine crawlers come across your video they will recognize the title, description, and thumbnail embedded by Wistia in the metadata which, when done correctl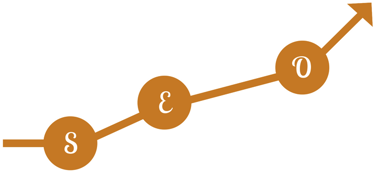 y, means a higher ranking and more visibility for you. Wistia makes sure your videos are indexed with links that take viewers back to your own website instead of leading them to external video hosting sites like Youtube or Vimeo. Keeping visitors on your site creates a better user experience and a higher potential for lead generation because you are not losing the user to another site.

Lead Generation & Nurturing with Video Marketing
Wistia is a powerful tool not only for SEO, but also for lead generation and lead nurturing. You already know you can add a video to a landing page with a form, but now you can use turnstiles in Wistia to capture names and emails within the video itself. A turnstile is a simple pop up box that is set to appear at a specified time during the video which collects the information needed to turn viewers into potential customers. Video can then be used in email nurturing campaigns and other resources in the follow up process to nurture those leads further down the sales funnel.

The possibilities for using videos to nurture leads are endless. Almost any type of direct communication that is not conversation based can be replaced with a video. For example, imagine opening your email to a personalized video voicemail thanking you for downloading a value offer or filling out a form. It is a great way for the viewer to immediately engage with a salesperson in a direct and personal way, giving them a more complete picture of your brand than email alone is able to deliver. A recent HubSpot case study found that simply including the word 'video' in a subject line increased open rates by 20 percent. Wistia easily embeds videos into your emails or pages with further calls to action turning clicks into qualified leads.
Example of a video with a Turstile form integrated into HubSpot:
Enter your email address
to view this video.
Error text

HubSpot Integration
HubSpot's integration with Wistia continues to unlock a whole new world of marketing automation capability around video. Viewing data collected by Wistia automatically gets imported into HubSpot and marketers and salespeople can view video heatmaps for each lead in their HubSpot Contact Property. Wistia's engagement graph tracks information about how many people have watched your videos and which parts of the videos were replayed. Names, emails, and other information collected by turnstiles within the videos are then automatically added into HubSpot as new contacts. If these contacts watched videos before giving any information, Wistia keeps track of this and will add their viewing history to their interaction timeline as soon as the user becomes a lead. Viewing activity can then be used to create lists and score leads. This integration allows you to use Wistia to track who is watching your videos, how they are interacting with them, and then use all of this information in HubSpot to nurture those leads.
Regardless of how new or seasoned you or your company is to video, Wistia is an excellent tool to get familiar with. You can start your free Wistia account here.