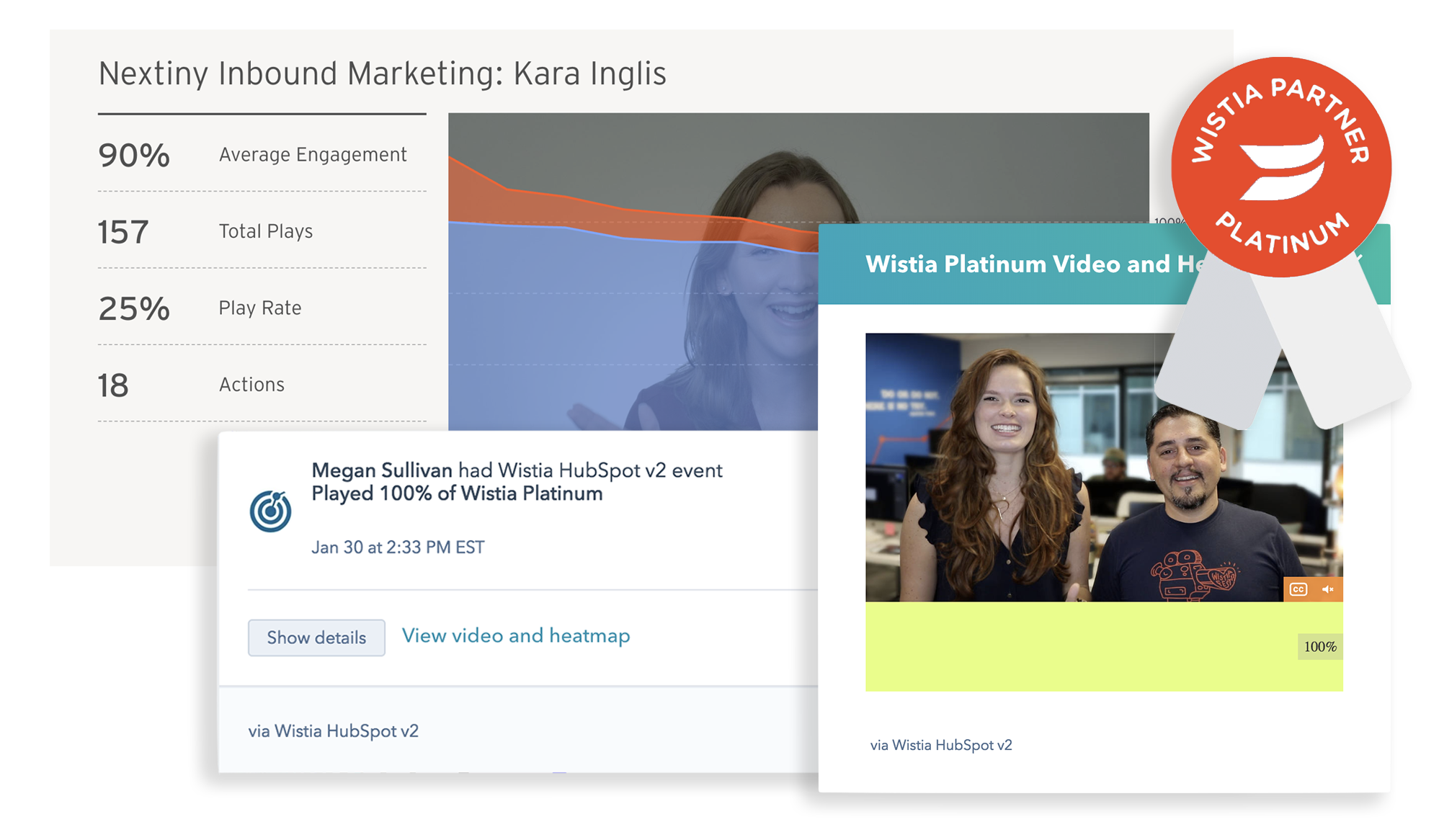 Before we get into why we use Wistia, we thought we should start out by explaining what Wistia is: Wistia is a video marketing tool but one unlike any other. It allows you to host your videos and embed them onto your website, just like other video tools such as YouTube and Vimeo, but it adds a component that makes it unparalleled: the ability to track analytics associated with each individual video.
Related Blog: The HubSpot Ecosystem: Wistia Integration (Video hosting, optimization, and reporting)
Gone are the days of simple metrics and only understanding how many people have viewed your video. Wistia adds extra layers by not just reporting how many people viewed the video, but also how many people rewatched the video or left the video part of the way through.
Because Wistia is just as much a video marketing tool as it is a video hosting tool, there are also conversion tools you can integrate into your videos. Call-to-action buttons and turnstile forms are available to direct viewers to other offers on your website or to convert them directly through the video. These calls-to-action are effective for both lead generation and lead nurturing. You can easily convert leads who are visiting your website for the first time, or nurture leads who have previously engaged with your brand and are working their way through your sales funnel/flywheel.
For those leads you are trying to nurture through video marketing, personalization is key. You can create simple, personalized videos and send them to your leads. This kind of personalization helps create a connection between the lead and one of your salespeople. Not only can you send personalized messages through the video itself, you can also personalize your company's Wistia page so it matches your brand by including your logo and company colors.
As a HubSpot and Wistia Agency Partner, one of our favorite parts of the Wistia tool is the HubSpot integration. All leads who are generated through Wistia videos are automatically imported to your HubSpot contacts list.
To learn more here are some other video blogs:
Wistia vs. Youtube:

Wistia vs. Vidyard: