At Nextiny, we are committed to providing the best marketing and sales services. That means using the top marketing and sales software in the industry and having a continuous process of testing them to ensure we stay on the cutting edge. We've updated our top 10 for 2023 in order to continue using the best software available.



1. Avoma (AI assisted automatic meeting notes)
2. Verblio HubSpot Integration (Content Creation)
4. Wistia HubSpot Integration (Video Hosting)
5. Seventh Sense HubSpot Integration (AI Email Marketing)
6. Databox Hubspot Integration (Reporting and Dashboards)
7. Lucky Orange HubSpot Integration (Conversion Optimization)
8. Insycle HubSpot Integration (Database Management)
9. CallRail HubSpot Integration (Phone Tracking)
10. Postal HubSpot Integration (Offline Marketing)
---
Our Favorite HubSpot Integrations
HubSpot is the leading marketing, sales, lead generation, and service software in the world, integrating multiple growth tasks into one tool, and providing an entire ecosystem of resources and integrations that we use to generate success for your business. The HubSpot Platform is growing, and constantly updating and integrating with new software that expands its effectiveness consistently. The HubSpot Platform has just reached a huge milestone of over 1,000 apps! The scope of possible applications you can use with HubSpot is overwhelmingly big so finding the right one to fit your needs can be challenging.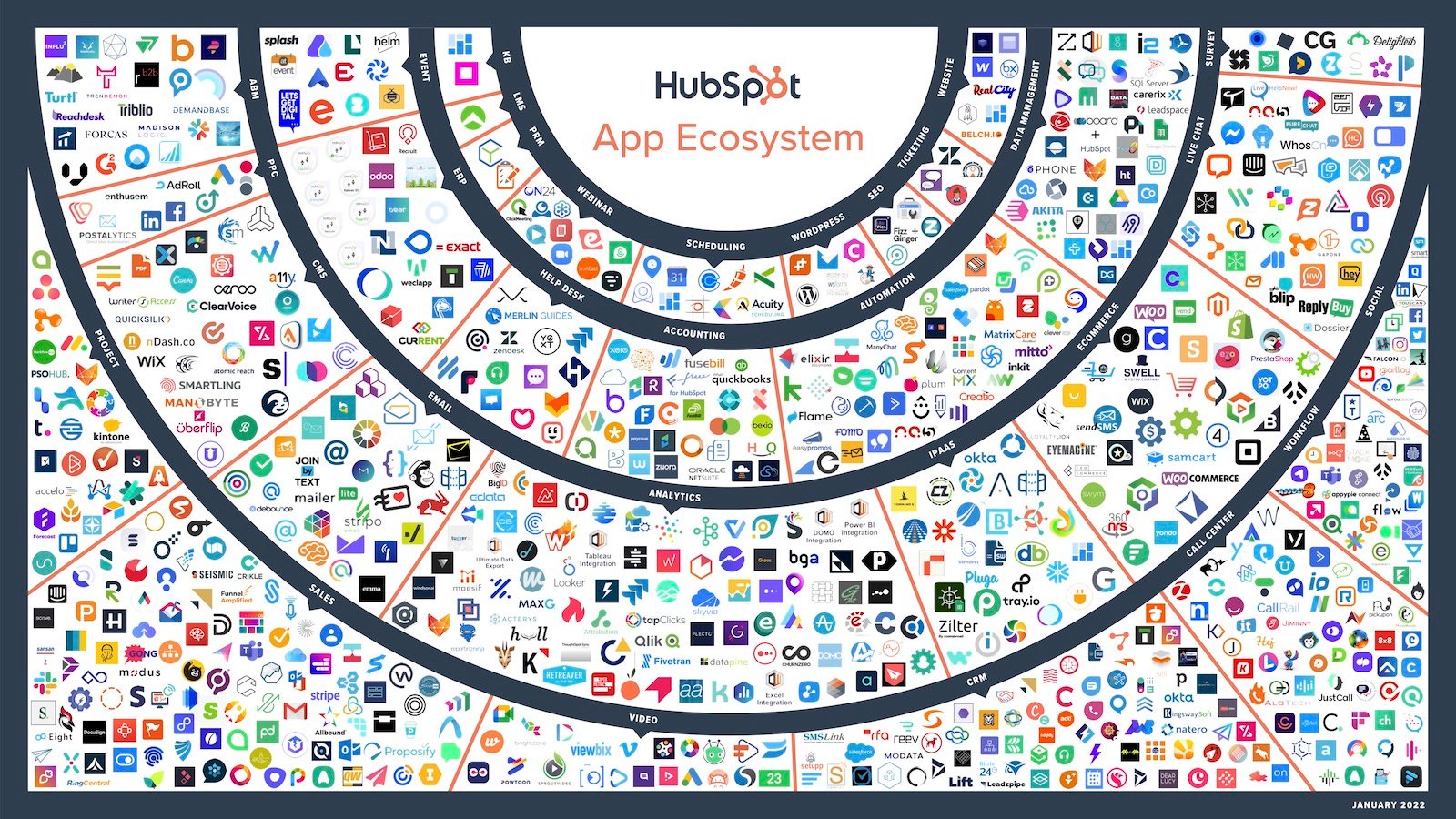 Related Blog: The Software Tech Stack of an Episodic Video Podcast Series - Martech Conference 2020 Winners


This blog highlights some of our favorite software and HubSpot integrations, updated for 2023, that we use on a regular basis for ourselves and for our customers. We have formed partnerships with many of these companies to increase our knowledge and experience with them, something we then can transfer to our clients and, through this blog, to you.

1. Avoma (AI assisted automatic meeting notes)

What It Is:
Avoma is an excellent tool that utilizes artificial intelligence (AI) to transcribe your Zoom meeting recordings, creating automatic notes from the meeting, and updating the correct contact record through the Avoma-HubSpot integration into the Hubspot CRM.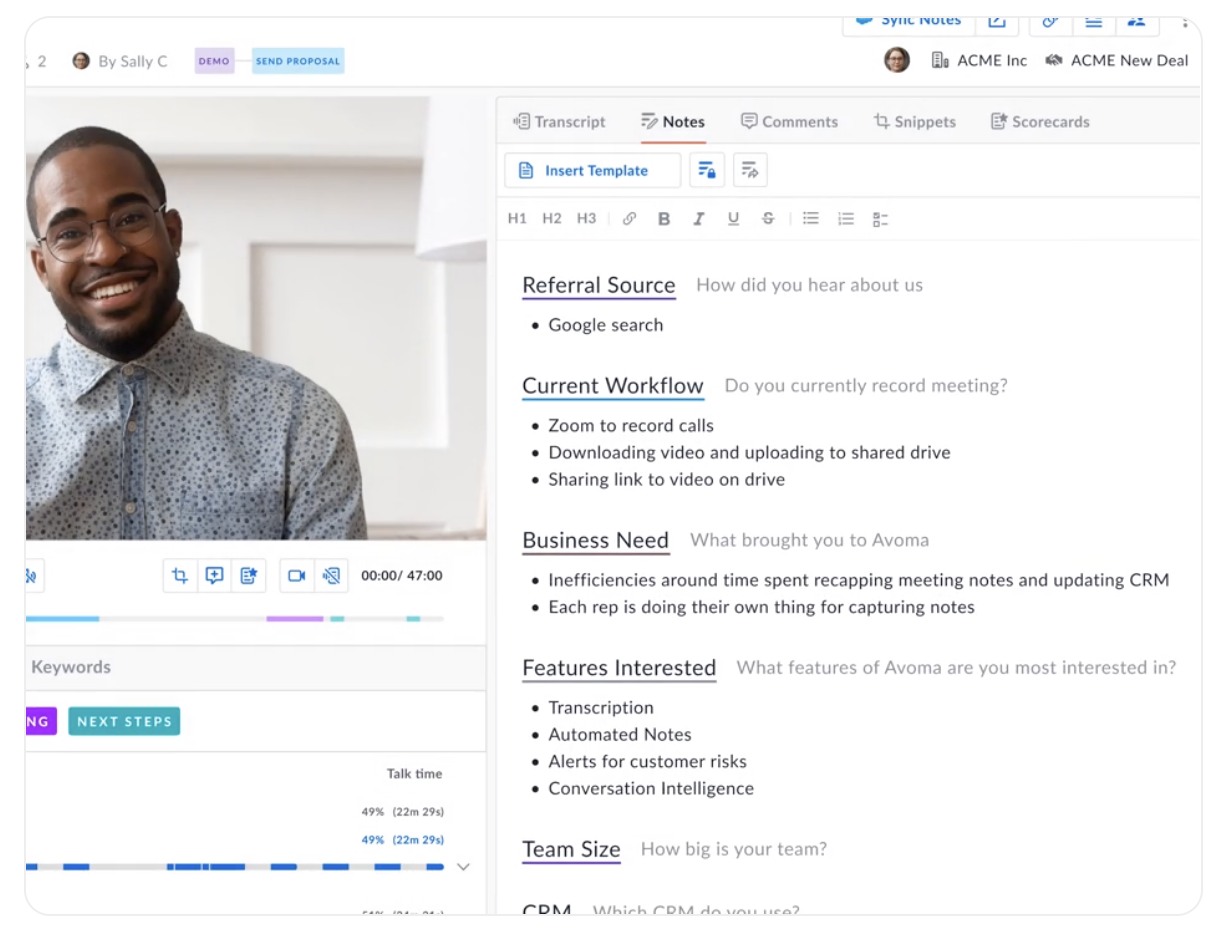 Why We Love It:

This integration can save you countless hours of manual data entry, ensuring timely data entry and prompt follow-ups with prospects, leading to more closed deals and satisfied customers. You can also automatically link meeting in Avoma with the HubSpot integration with the appropriate contact, company, or deal records in HubSpot. After the meeting is over, Avoma syncs the AI summarized notes to the corresponding records in HubSpot. You can also manually edit the notes in HubSpot if any changes are needed. Avoma can also transcribe and analyze all HubSpot dialer calls in addition to web conferencing meetings. And filter meetings based on deal stage and deal amount from HubSpot, allowing you to focus on the most important conversations.

2. Verblio (Content Creation)

Combining Your Video Strategy With Effective Written Content
Check out our show Martech Masters

What It Is:
Verblio is a platform for companies and agencies looking to outsource their ongoing written content and build a curated team of writers that matches the expertise, tone, and messaging they intend for their brand.
Whether you're creating a long form content offer, website page content, blog articles, newsletters, or press releases, Verblio has writers ready to work with you.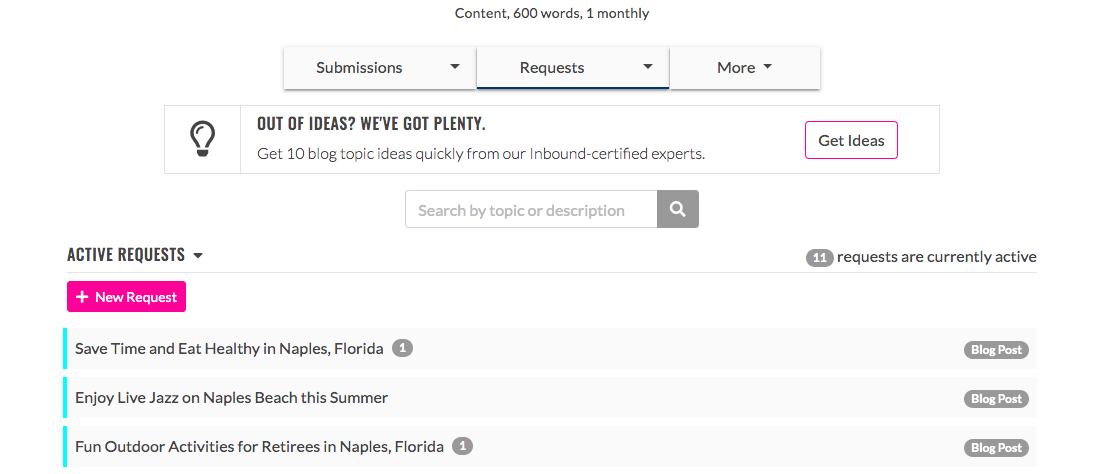 Why We Love It:
Verblio's cost structure is unique in that it is subscription-based. How much you pay a month depends on the length of the content and the experience of the writers you want. The major benefit, and reason that we love this platform, is the user interface of the app.
Working with writers can often be a difficult process of back and forth revisions, but the in-app experience working through revisions and supplying feedback is very simple and intuitive. There's transparency between the writers, agencies, and businesses which protects everyone involved. If you decline a piece of content from your queue, you must give a reason, which all the writers get access to, for why you are declining it .
For industries that are very niche, or highly technical, it's always been a struggle to find quality writers who understand the material. Verblio is the only platform that has made that process easy.
There are add-on items within the tool that could make Verblio a complete extension of your content creation team. You can add SEO on-page elements, image optimization, posting to your blog, and can even add a video to every blog you purchase. Because it integrates with HubSpot, there are a variety of content delivery options which range from accepting content as-is all the way to publishing and optimization.
PRO TIP: When you find writers who match the style of writing that you are going for, make them a preferred writer on your account. Over time, you'll build an awesome team of writers that you trust to create great content for you.
Resources:
How Refreshing Old Content Can Drive New Traffic To Your Site
How to Write Better Blog Titles That Will Attract The Audience You Need
MarTech Masters
Adapting Your Content for Tone and Optimizing Your Long-term Strategy with Steve Pockross & Paul Zalewski from Verblio
3. Stripe (HubSpot Payments)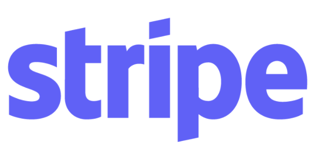 What It Is:
Stripe is a payment processing company that was created for internet businesses. From accepting payments to managing invoices, Stripe provides businesses with a payment processing platform that considers the true user experience of the digital merchant as well as the digital buyer.
Why We Love It:
For a while now, Stripe has had an excellent integration with HubSpot to track and monitor purchasing behavior with contacts directly within the HubSpot CRM. As of 2021, the integration got even stronger. We're able to offer clients a more streamlined payments and invoicing experience in the form of HubSpot quotes and payments. Where before it was a data sync between two separate software, there is now the capability of using HubSpot marketing assets (forms and quotes), while still relying on the payment processing services offered by Stripe. This allows for a seamless experience on a platform our clients are already bought into and engage with.
Resources:
HubSpot Launches New Payments Solution to Help Customers Deliver a Better Buying Experience
Use the Stripe integration with quotes in HubSpot
4. Wistia (Video Hosting)

Remote Video Solutions and Insights: Chris Savage, CEO of Wistia
Check out our show Martech Masters
What It Is:
Wistia is a video software for businesses that makes it easy to host videos on your site, track your video metrics, and which provides customization options to personalize your videos even more. With Wistia Channels (pictured below), a sleek and customizable video gallery for your site, hosting videos on your site has never looked better.
Soapbox by Wistia, Wistia's browser-based video recording software, has made making videos easier than ever.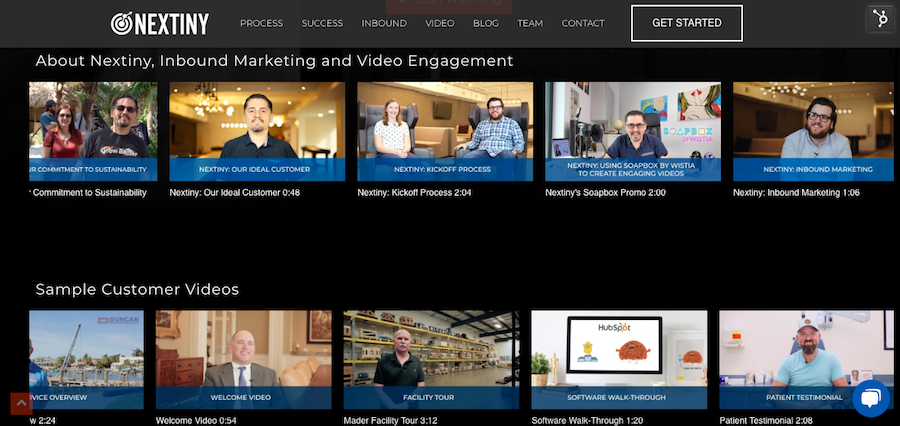 An example of the presentation style of a Wistia Channel
New in 2021 came Wistia's newest tools to help you manage and create podcasts. With Wistia's podcast tools, you can analyze statistics, pair podcasts and video, easily share and embed your podcasts, and even build a customized and branded series page to act as a home to every episode of your podcast. Wistia also makes it easy to distribute your podcast to the top platforms like Apple, Spotify, Google, and more.
MarTech Tuesday: Wistia vs. Vidyard
Check out our show Martech Masters
Why We Love It:
Wistia allows us to track performance and actions on our customers' videos, helping optimize for higher engagement and conversions.
At Nextiny, video has become one of our most valuable assets and we've seen great success using it. Wistia makes it easier than ever to host the videos on your site in an attractive, SEO friendly way.
We love the customization options available, such as the customizable player, calls-to-action, chapters and video thumbnails.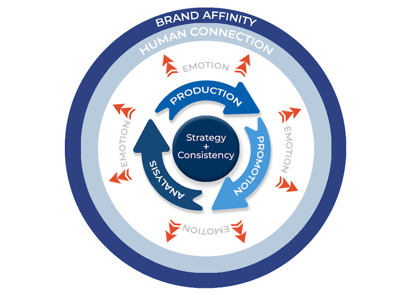 As a marketing agency, we are always looking for ways to analyze our complete marketing efforts, and HubSpot's Platform, with integrations like Wistia, helps give us that complete picture. The data provided through the integration with HubSpot allows us to be able to see individual lead's viewing history right in their contact record. Video is a part of every new retainer and an integral part of Nextiny's overall marketing strategy. Learn more about the HubSpot-Wistia integration.
Wistia is also leading the charge in Brand Affinity Marketing, a marketing strategy based around creating highly engaging original content, and provides everything you need to build it with Wistia Channels, Soapbox, and the analytics tools.
PRO TIP: Video Marketing isn't just about creating awesome video content for your clients. It's about being able to analyze each video's performance and making educated adjustments to optimize them. One of Wistia's latest features, A/B testing, provides a painless way to figure out what's working in a video and what isn't. It allows you to set two videos to compete against each other, accompanied by a custom embed code.
For example, you can select the same two videos: one with a custom designed CTA at the end and one with a generic CTA at the end. The A/B Testing embed code will have these videos alternate for every other user; thus, collecting the stats of each video's performance to help you determine which type of CTA was more effective. Wistia vows to take the guesswork out of video marketing and A/B testing is one of its most promising features yet.
Learn more about optimizing video marketing metrics.
Resources:
Wistia vs Vidyard: Video Hosting and Analytics Comparison
Wistia Channels: Create and Embed Video Galleries on Your Website in Seconds
How to Upload Soapbox Videos to Wistia
How Soapbox by Wistia Videos Changed Daily Operations at Our Growth Agency
30 'No Code' Martech Tools to Optimize your Marketing Efforts in 2021
Video Tips
7 Metrics to Focus on When Measuring Success of Video Marketing Efforts
5 Key Videos You Need to Make For Your Business

How to Improve Your Marketing Strategy by Conquering Video
How to Add Value to Your Videos With Intentional Messaging & Production
Video SEO: How to Rank on Google With Your Videos
HubSpot Academy: Video Marketing 101 - How to Start with Video
5 Ways to Improve Video Play Rate
4 Tips to Improve Average Video Engagement
4 Ways to Improve Video Conversion Rate
How Video is Shaping the Future of Content Marketing and SEO
20 Ways Your Business Can Use Video Everyday - Marketing Pro Tips
MarTech Masters: How to Use Referrals to Grow Your Business (Referral Rock)
How to Build a Professional-Quality Video Studio at Home
How To Run Your Business While Working Remotely
How to Improve the Production Value On Your Episodic Video Series
Nextudio
The Best Video Software You Need For Your Home Studio
6 Questions to Ask Yourself When Creating a Video Strategy
How to Set Up a Video Studio at Home
MarTech Masters
Remote Video Solutions and Insights with Chris Savage, CEO of Wistia
Elevating Your Sales Process With Video with Katie Morrissey, Sales Development Manager at Wistia
Brand Affinity Marketing
Brand Affinity Marketing: How to use Episodic Video Series
How to Build Brand Affinity With Experiential Marketing
---
5. Seventh Sense (AI Email Marketing)

Optimizing Your Email Communications and Strategy: Mike Donnelly, CEO of Seventh Sense
Check out our show Martech Masters
What It Is:
One of the biggest issues in email marketing is increasing engagement with your recipients by trying to get them to open the email and to interact with it in engaging ways.
Why We Love It:
Grabbing someone's attention inside of their inbox is challenging, but using the info from Seventh Sense we can increase our odds. We love using its high-powered AI to predict the actions of email recipients. It allows us to understand how people are engaging with our emails, get insights on how to keep deliverability as high as possible and grow opening and click-through rates over time.
How To Optimize HubSpot Email Marketing With Seventh Sense
Check out our show Martech Masters
Improving our send time optimization helps us to generate more success from all of our email marketing efforts while helping us to segment and clean our database over time.
Since we began using Seventh Sense to optimize email marketing efforts, our case study found a 60% increase in sales opportunities.
PRO TIP: You can use Seventh Sense for large email campaigns to deliver emails at personalized times to each recipient. You can also use it on a smaller scale for one-on-one communication. Use the Contact Top Times module in a Contact Record in HubSpot to figure out the best time to either email or call your leads.
Resources:
HubSpot + Seventh Sense: 60% Increase in Sales Opportunities From Email Marketing
Email Tips
8 Reasons People Ignore Your Email
How Email Automation Tools Can Improve Your Marketing Results
Six Actionable Steps to Take Your Email Marketing Strategy to the Next Level
Understanding Email Marketing Deliverability: What is it, Why is it Important, and How to Improve it
3 Email Metrics to Focus on for an Effective Email Marketing Strategy
Getting Started With Email Segmentation
MarTech Masters
Optimizing Your Email Communications and Strategies with Mike Donnelly, CEO of Seventh Sense
---
6. Databox (Reporting / Dashboards)

Using Data to Make Marketing and Sales Decisions: Pete Caputa, CEO of Databox
Check out our show Martech Masters
What It Is:
Databox is a reporting tool that pulls information from many sources and puts them together in one easy-to-read format. It has the ability to pull from a variety of sources where you'd normally have to go and find data from each individual source separately, Databox does the legwork and presents it nicely.
The top sources we use Databox to pull information from are:
HubSpot

Google Analytics

Google Search Console

Google Ads

Google Sheets

Facebook ads

Wistia

CallRail


Seventh Sense
Learn more about the HubSpot-Databox integration.


Related Article: How Nextiny Marketing Uses Databox to Create In-Depth Reports its Clients Can't Get Anywhere Else


How To Optimize HubSpot Email Marketing With Seventh Sense
Check out our show Martech Masters
Why We Love It:
We love Databox because it has a large number of uses besides simply showcasing information. During our onboarding process for clients, we use it to put together reports from templates customized for each specific client, we can also set goals for them that become notifications, and we can display insights into what's working and what's not for their current strategy.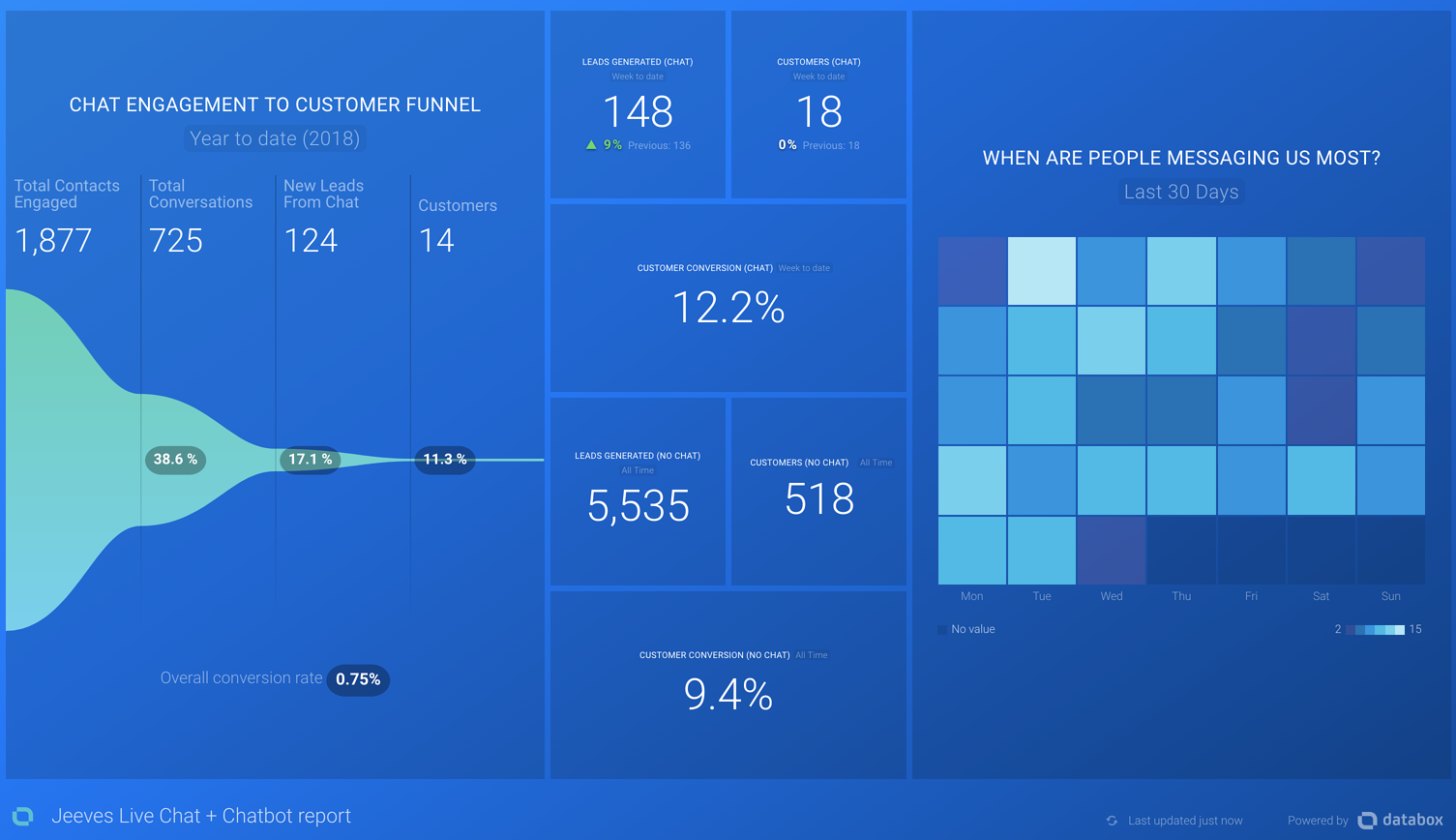 A Databox board
Click to Learn More About How Databox to Create In-Depth Reports For Our Customers
For ourselves, it saves a ton of time when putting together reports and the goals feature both keeps us accountable and is also a great way to generate success and track progress.
We've also been able to utilize Databox to put together case studies on Data-Driven Sales Enablement and Video and Conversational Marketing. We were able to produce a Databox report that incorporates lead generation and customer acquisition data from HubSpot combined with Wistia video results. We compared the closing rate of customers who didn't watch a video (7%) to the closing rate of customers who did watch a video (28%) which proved that leads who watched a video closed into customers 3 times as often. We were able to tell these stories and have them clearly supported by data thanks to Databox. Just simply listing the metrics would not have been as impactful as being able to display them in a customized report that compiles metrics from multiple sources.
PRO TIP: Don't start with overly customized reports, pick a template with the data sources you use and make changes based on the performance you want to measure.
Resources:
Using Data to Drive Your Business Strategy with Pete Caputa from Databox
30 'No Code' Martech Tools to Optimize your Marketing Efforts in 2021
MarTech Masters
How to Get Your First 100k Visitors for Your Blog with John Bonini, Director of Marketing at Databox
Using Data to Make Marketing and Sales Decisions with Pete Caputa, CEO of Databox
---
7. Lucky Orange (Conversion Optimization)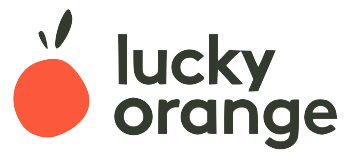 Optimizing Websites For User Experience with Lucky Orange's Bradley Friedman
Check out our show Martech Masters
What It Is:
Lucky Orange
is a conversion rate optimization software that includes tools like heatmaps, form analytics, session recordings, polls, live chat and more.
This data drives our decisions with website redesigns, developing conversion opportunities, and the adjustment of current campaign experiences.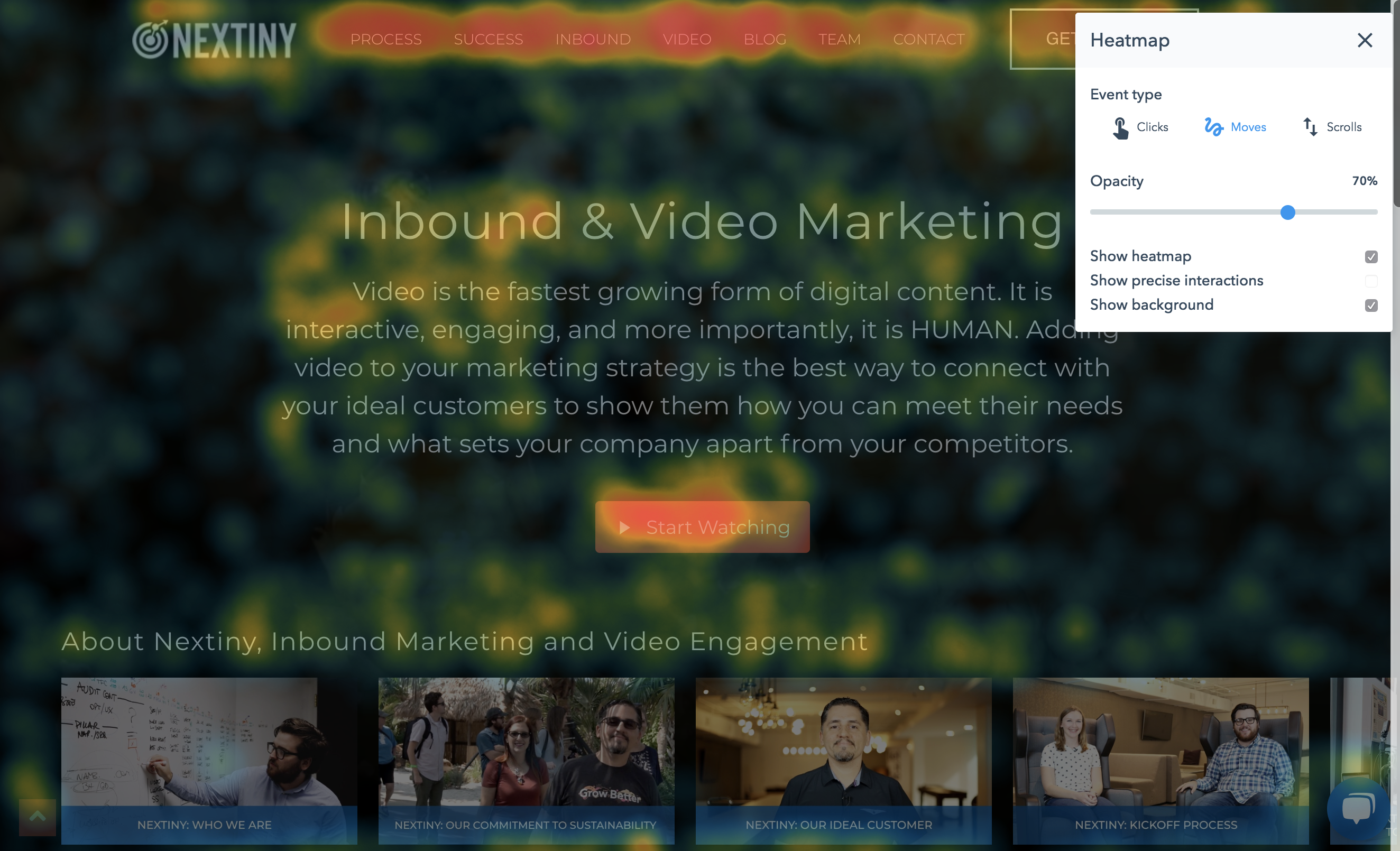 A heat map as seen while using Lucky Orange
Why We Love It:
Lucky Orange helps us with UX optimization and CRO. Lucky Orange allows us to understand how people are actually interacting with websites and landing pages. We can analyze heatmaps to see where people click and how people move throughout your site including actual live recordings of people while they are on your site. This is crucial when we do website redesigns since we can make decisions, like removing or adding buttons or CTAs, depending on actual engagement.
Lucky Orange vs. Hotjar
Check out our new show Martech Masters
This tool also helps sales teams when they are working with a specific lead to review what they did on the website. Recordings of leads engagement on the site are showcased in the HubSpot Contact Record as part of the Lucky Orange/HubSpot integration, which makes it very easy for your team to understand which pages this person visited and how they engaged with the content.
PRO TIP: Start with one high-impact, conversion page on your website. Check the heatmap to learn how all of your site users are engaging with that page, watch individual user recordings to learn how users are navigating the page, and make iterations based on what the data is telling you. Start simple and make one change at a time. If your form is below the fold and the data is telling you that your leads are taking a minute to get to the form, then consider moving the form towards the top of the page and wait to see how that change impacted your form conversions.
Resources:
Hotjar vs Lucky Orange: Website CRO and UX Optimization Comparison
30 'No Code' Martech Tools to Optimize your Marketing Efforts in 2023
How a Secured CMS Can Help Build Your Website for Business Growth
---
8. Insycle (CRM/Database Management)

What It Is:
Insycle is a software that allows us to manage, import, and clean HubSpot CRM data in a safe and efficient way. Insycle connects to your HubSpot database and allows you to make bulk changes, standardize formats, merge repeat contacts, and import data among other functionalities.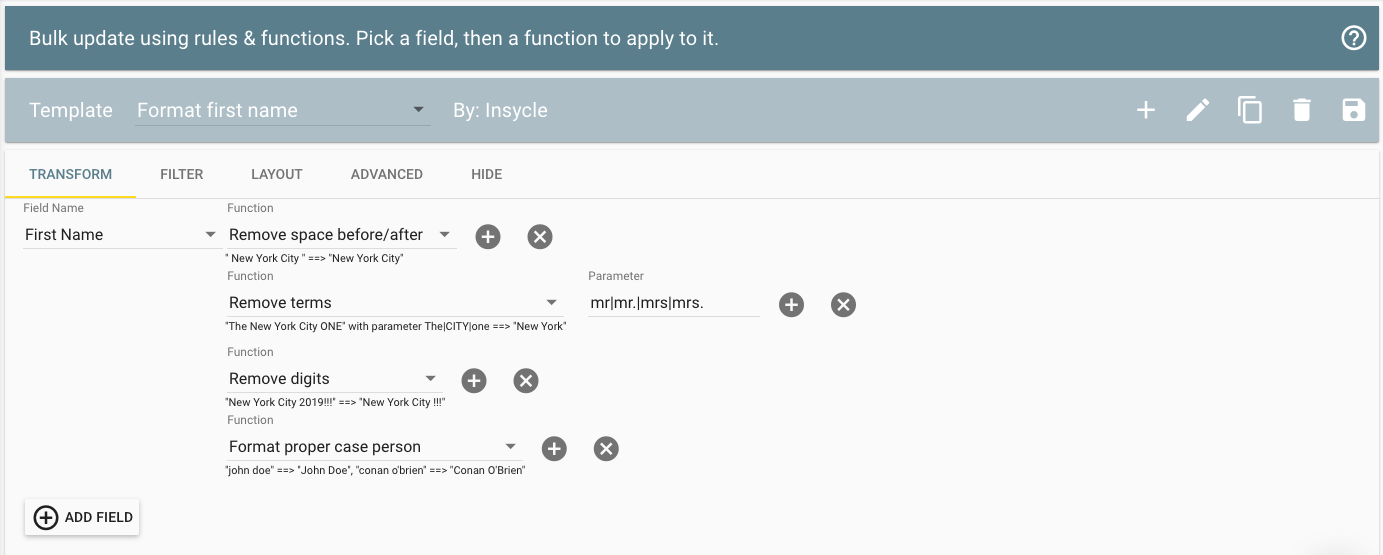 Why We Love It:
Insycle helps us and our clients maintain a clean HubSpot CRM database for better segmentation and reporting. It helps you find duplicate contacts and companies by any field, then merge them in bulk with just a few clicks.
We've been able to save at least 4 hours a month per customer on closing the loop and receiving reports. All of this saved time is then returned to the customer because we can now make decisions more accurately, thanks to the data from Insycle, and use all of that time to generate additional success for them.
By simplifying the process of closing the loop, finding repeats, and cleaning the HubSpot CRM database using Insycle, we are able to do it repeatedly, thus allowing us to iterate on optimization efforts again and again.
PRO TIP: Before making any official changes to your CRM data, check the simulation report box to test your changes before implementing them.
Resources:
HubSpot CRM Setup: Organize Data For Better Segmentation & Reporting
How to Merge Duplicate Contact Records in HubSpot
30 'No Code' Martech Tools to Optimize your Marketing Efforts in 2023
---
9. CallRail (Phone Tracking)

What It Is:
CallRail tracks lead generation efforts that originate from calls, rather than from digital conversions like form submissions on the website. This integration allows our agency to showcase leads generated by all efforts and accurately track the original source of each lead even when they did not fill out a form or converted through chat. This gives us insights into how our campaigns are working with more accurate data, helping us prove the success of our inbound efforts. Learn more about the HubSpot/CallRail integration.

Why We Love It:
You cannot underestimate the importance of phone tracking. Without the ability to track phone calls, if a person calls you directly from your website without converting through your forms, you will not be able to track their activity in the future. More importantly, you will not be able to see the original source of that lead or what they did before identifying themselves (calling you in this case).
CallRail tells us the original source of the lead and, depending on the source, you can even get more information like which keywords in PPC campaigns the lead used to get to your website.
PRO TIP: Use tracking numbers for your offline campaigns to understand how those campaigns perform. This will allow you to quickly shift resources towards the activities that bring you the greatest return.
Resources:
Tracking Phone Calls in the HubSpot Platform
30 'No Code' Martech Tools to Optimize your Marketing Efforts in 2023
---
10. Postal (Offline Marketing)

How to Use Gifts & Direct Mail for Marketing & Sales Engagement: Ben Jablow, VP of Alliances, Postal.io
Check out our show Martech Masters
What It Is:
Postal is a customer outreach tool that lets you automate the sending of gifts, both digitally and physically, to leads and customers. Whether it's a piece of merchandise, a gift card, or a surprise box of treats, Postal makes sending gifts to customers easy and automated to help raise customer retention, increase response rate, improve conversion rates, and help you connect with your leads and customers.
One huge feature is its ability to integrate with the biggest and best marketing software like HubSpot, Salesforce, Marketo, Microsoft 365, Google Workspace, and more.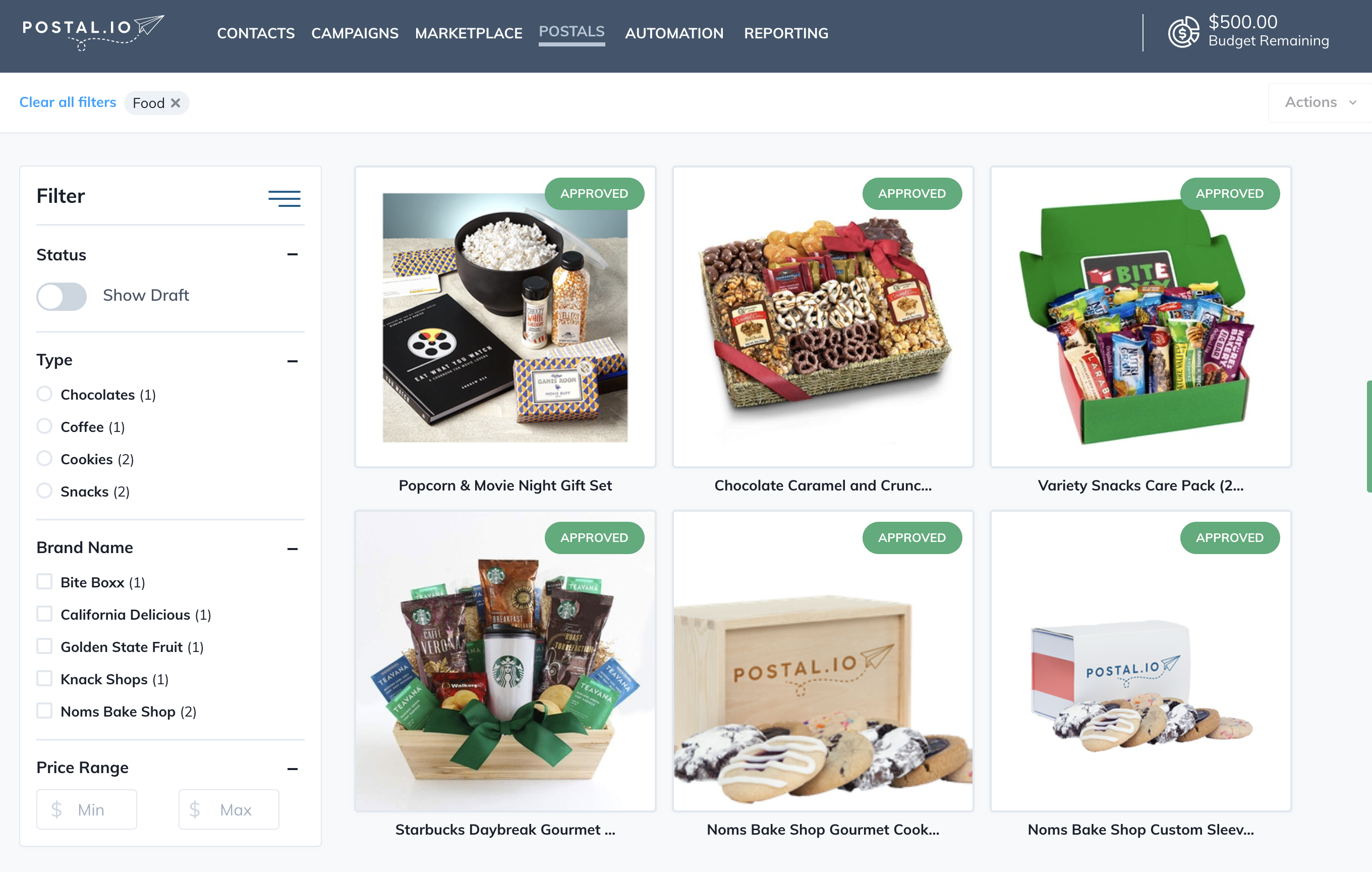 Why We Love It: What's not to love about giving and receiving gifts? No matter where a contact is in your funnel, it's always a good idea to provide an extra spark of appreciation that can go a long way in engaging, closing, and delighting prospects and customers.
With Postal.io's integration with HubSpot, we can automate gift giving to any contact throughout the funnel based on specific actions they take. It's easy to set up and adds a lot of value to the marketing, sales, and customer experience.
Resources:
How to Use Gifts and Direct Mail for Marketing and Sales Engagement: Ben Jablow, VP of Alliances at Postal.io


---
Learn more about our Tech Stack and how we use the HubSpot Platform to generate success for our customers here.